Saxon Hotel, Villas & Spa

Rating:

Hotel Type:

City, Business, Spa, Conference, Penthouses & Presidential Suites

Address:

36 Saxon Road
Sandhurst
Johannesburg
Gauteng
South Africa
Overview
Located the wealthy town of Sandhurst, the Saxon Hotel, Villas and Spa is one of the most elite, private retreats in the whole of Africa. Its inviting entrance area shows guests the luxuriant staircase and graceful chandelier. This Hotel is also home to many different bars so guest have the choice depending on their current mood. The hotel is also renowned for having been the residence where Nelson Mandela spent many an hour editing his autobiography, "Long Walk to Freedom".
Set in the heart of Johannesburg, on the striking tree-lined avenues of the Sandhurst suburb, the hotel sits on ten acres of brilliantly landscaped gardens which provide travelers with an elegant, luxurious yet unforgettable experience. The OR Tambo International Airport in Johannesburg is around a 40-minute drive away while the other airport, Lanseria can be reached within 35 minutes.
Accommodation
The exclusive hotel features the most spacious and luxuriously appointed hotel rooms and suites, where discerning guests find joy to relax in comfort, with privacy and exclusivity being ensured.
Room types:
Luxury Room
Executive Luxury Room
One Bedroom Suite
Nelson Mandela Suite
Luxury Rooms:
King size bed and a pillow menu
Opulent robe and slippers, fresh white towels
Lounge and dining room
Business desk, complimentary WiFi
iPod docking station
Large separate bathroom with over sized bath and walk-in shower
Views over the hotel gardens and city skyline, or the swimming pool terrace
Executive Luxury Room
King bed
Seating and dining area
Business desk and complimentary WiFi
International multi-plugs
IPod docking station
Separate bathroom with freestanding bath, dual sinks and walk-in stone-clad shower
24-hour butler service
Size: 80sq m / 861sq ft
One Bedroom Suites
King size four-poster
Pillow menu
Walk-in cupboards
Separate bathroom (freestanding bath, walk-in shower, opulent robe and slippers)
Fully equipped butler's kitchen
Dedicated butler service
Views over the gardens and northern views of the Johannesburg city skyline
Size: 200sq m / 2 152sq ft
Nelson Mandela Presidential Suite
Entrance, reception area and guest suite
Lounge and dining area, guest bathroom
Seating area
Business area (business desk, complimentary WiFi, international multi-plugs and iPod docking station)
40 inch Bang & Olufsen HD LCD screen television
Blu-ray DVD player
State-of-the-art surround-sound music system
All radio stations, full gaming interface, digital music library
King size bed and walk-in dressing room
Pillow menu, robe and slippers, fresh white towels
Separate bathroom: over sized Jacuzzi bath, a walk-in shower, private steam room
Facilities
Health and beauty spa
Fitness center
Outdoor swimming pool
Pool terrace
Restaurant and bar
Oprah Lounge
Cigar Lounge
Piano Lounge
Saxon Qunu Grill
Impressive garden and koi pond
Saxon Art Affair
Spa & Studio and Fitness Center
The exclusive Spa and Studio offers guests a tranquil retreat where one can choose relaxing spa therapy treatments from an exclusive menu of spa journeys, rejuvenating body therapies, specialized spa treatments, and skin care. A visit to the Hair and Nail Studio can also be enjoyed.

The well-equipped Fitness Center and supervised gymnasium features separate changing rooms, which are equipped with steam rooms and showers. For guests' convenience, bottled water, towels, as well as fresh fruit are available. A professional personal trainer is available upon request.
Art
As one of the "Leading Hotels of the World" and "Leading Spa", the hotel is home to the inaugural Art Affair, which is a unique celebration of contemporary South African art. Representing a wonderful combination of different styles, genres, mediums and techniques, Johannesburg's Art Affair is intended to please the eye, stimulate the mind, while feeding the soul. This visual feast presents something for every art aficionado, ranging from conceptual to decorative, from high abstraction to illustrative realism.

What sets this art exhibition apart from traditional art presentations is that the art is displayed throughout the hotel and its gardens, making the art an integral part of the total experience.
Culinary Delights
Experiential dining at the 'five hundred Saxon' Restaurant
The most delicious and experiential dining of a unique gastronomic world can be experienced at the 'five hundred', which superbly celebrates the synergy between wine, food, and art. Individually presented to guests by the hotel's celebrated Chefs and Sommeliers, every course at this fine dining restaurant is paired with the finest wines.
Qunu Grill
Named after former President Nelson Mandela's country home in the Eastern Cape of South Africa, the Qunu Grill offers guests the ultimate African grill experience. The innovative menu brings bold flavors to life, by using the finest cuts of meat, fish, hand-picked seasonal ingredients, as well as selected produce from local artisans.
Chef's Table and Ruinart Experience
The private dining room features a unique, open plan Chef's kitchen, as well as an impressive glass wine cellar. It is here where guests are treated to an unforgettable and interactive dining experience as they observe the chefs performing their culinary artistry.
The wines
The wine list for the 'five hundred' restaurant at this boutique hotel is the collection of the Sommeliers' wealth of experience and the outstanding wine program whereby Chefs and Sommeliers interact with diners to pair favorable wines with the selected dishes. This excellent wine pairing selection includes well-known South African wines and classic vintages, while newly discovered gems are also available on the wine list, to surprise the palate.
High tea
High tea, being an elegant tradition at the hotel, awaits guests in the welcoming Piano Lounge, where perfectly infused tea, fresh coffee and decadent sweet and savoury delights are served.
Hotel Affiliations and Accolades
Voted 'World's Leading Boutique Hotel' since 2001 by World Travel Awards
Listed amongst 'Top 100 City Hotels' Africa and Middle East by Robb Report 2013
Listed amongst 'World's Best Service Hotel' Africa and Middle East by Travel and Leisure 2013
Listed amongst 'World's Best Hotel' Africa and Middle East by Travel and Leisure 2012
Member of 'The Leading Hotels of the World', 'Leading Spas of the World', 'Virtuoso', and 'Signature'
Services
24 hour reception service
24 hour room service / in room dining
Airport transfers
Babysitting
Butler service
Complimentary Wi-Fi connectivity in all rooms and public areas
Concierge services
Daily local and international newspapers
Doctor on call
Dry cleaning service
Health & Fitness Centre
Housekeeping service
Internet connection
Laundry services
Luggage storage
Luxury transfer service within a 20km/12 mile radius
Massage treatments
Porters
Tours & Transfers on Request
Valet parking
Voice mail
Wake-up call
Wellness & Beauty treatments
Room Types
Room Amenities
Hotel Restaurants
Five Hundred is the signature restaurant at the Saxon Boutique Hotel. The restaurant overlooks the twinkling city skyline. Here the chefs interact with guests and an open chefs kitchen is a focal point for diners. This unique concept restaurant features dramatic decor which complements the contemporary cuisine. An intimate chef's table is available for private dining.
Qunu is the latest restaurant at the fabulous Saxon Boutique Hotel. The restaurant's name refers to the Eastern Cape village where Nelson Mandela was born. Qunu can be found in the renovated Saxon Restaurant and Terrace area. An all-day menu combines a combination of classic and modern techniques with the freshest ingredients available.
Hotel Spa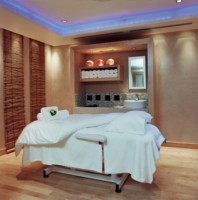 The Saxon Spa & Studio spoils guests with a soothing, holistic wellness experience. Visitors are welcome to choose from the menu of treatments and round off their relaxing spa journey with a visit to the hair salon and nail bar.
Send an Enquiry
Activities / Sports and Leisure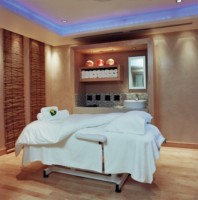 The Saxon Spa & Studio spoils guests with a soothing, holistic wellness experience. Visitors are welcome to choose from the menu of treatments and round off their relaxing spa journey with a visit to the hair salon and nail bar.
The Saxon Spa Studio is a world-class resort spa. The signature treatment is Sound Therapy with gongs, a unique treatment with specialized therapists playing the gongs and signing bowls to create the sound, whilst floating on a water bed, which incorporates a color therapy unit, to enhance the treatment.
The Hydro Facilities which include an exterior heated pool with sensational showers, interior heated jet pool, cold plunge pool, flotation pool and steam room make for an unforgettable spa experience.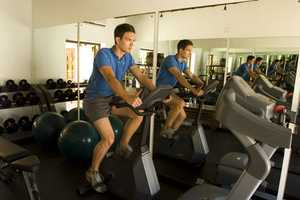 The spacious gym adjacent to the Koi Terrace is open 24 hours a day and is designed to please the most avid fitness fanatic. It features the very latest fitness equipment.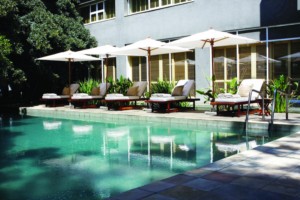 The cool, wide pool terrace with an impressive stocked Koi pond is an ideal spot for relaxing and taking in the spectacular sunset. A special touch of magic is lent to the picturesque setting by music radiating from under the water in the heated swimming pool.
The lattice shuttered suites, cool terraces and shaded gazebos adjoining both the heated lap pool and magnificent 920 square metre swimming pool, enhance the fully supervised gymnasium and steam rooms.
Conferences and Events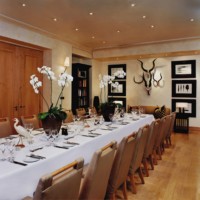 The five star Saxon Boutique Hotel & Spa in Johannesburg, South Africa, features exclusive meeting and conference facilities. The Auditorium seats 30 guests in a tiered arrangement for good sight lines while the Convention Lounge caters for larger meetings. Both these venues provide the latest in conference technology.
Executive Boardroom
Private Villa Boardroom
Auditorium
Dining Library
Conference venue A & B
Convention Lounge
Send an Enquiry
Facilities
Bar
Beauty salon
Boardroom Facilities
Business Centre
Conference venue
Day-use facilities for early arrivals and late departures
Gym
Hair salon
Library
Lounge
Nearby Casino
Nearby golf course
Parking
Private guest library/ lounge
Restaurant
Spa
Sun deck
Swimming Pool
Terrace
Undercover and surface parking
Wellness centre
Wine cellar
Saxon Hotel, Villas & Spa Specials & Packages
Directions
From:
OR Tambo International Airport
Kempton Park, Johannesburg, South Africa

1. Head south 550 m
2. Take the 2nd right 350 m
3. Take the ramp to Albertina Sisulu Fwy/R24 220 m
4. Keep right at the fork to continue toward Albertina Sisulu Fwy/R24 and merge onto Albertina Sisulu Fwy/R24 8.3 km
5. Take the exit onto R24 1.7 km
6. Take the exit toward Eastern Bypass/N3 500 m
7. Keep right at the fork to continue toward Eastern Bypass/N3 and merge onto Eastern Bypass/N3 10.4 km
8. Take exit 124-Sandton to merge onto Marlboro Dr/M60 2.9 km
9. Turn right at South Rd/M74 3.6 km
10. Slight left at Rivonia Rd/M9 700 m
11. Turn right at Grayston Dr/M40 1.5 km
12. Turn right at Sandton Dr/M75 140 m
13. Take the 1st left onto Elizabeth Ave 240 m
14. Continue onto Cleveland Rd 750 m
15. Turn right at Coronation Rd 500 m
16. Turn left at Saxon Rd 180 m

Saxon Boutique Hotel & Spa
36 Saxon Road, Sandhurst, Johannesburg, Gauteng, South Africa
Accreditations