DaVinci Hotel

Rating:

Hotel Type:

City, Business, Spa, Conference, Leisure

Address:

2 Maude Street c/o 5th Street
Nelson Mandela Square
Sandton
Gauteng
South Africa
Popular Specials this Month
Book your 3 night stay at the luxurious DaVinci Hotel in Sandton, and only pay for 2 nights.... More

The very best rates for the DaVinci Hotel & Suites... More
View All Johannesburg Specials
Overview
Davinci Hotel and Suites is the place to stay when visiting Sandton, Johannesburg. The hotel enjoys the most central location in the heart of Sandton on the famous Nelson Mandela Square. Guests staying at this luxurious establishment have the convenience of exclusive shopping malls, popular restaurants, major head offices and business as well as great leisure options right at their doorstep.
The hotel has been built to the highest five-star standards with wide corridors and spacious hotel rooms featuring floor to ceiling windows which provide a lot of natural lighting. The architectural design of this luxurious Sandton Hotel has a modern and green sustainable element which can be seen in the use of LED lighting and the solar panels for hot water.
Accommodation
The hotel in Sandton, offers a total of 166 well-appointed and modern hotel rooms for discerning corporate and leisure travellers. The hotel rooms feature an open plan layout providing comfort and privacy.
Guests enjoy direct dial telephones as well as hairdryers, tea/coffee facilities, satellite television and complimentary high speed internet access in the hotel rooms.
Conferences
Sandton's highly acclaimed DaVinci has a world class conference venues for up to 120 conference delegates. The main banqueting venue can be subdivided into two separate function rooms, namely Leonardo 1 and 2. This space is particularly suitable for conferences, formal private dining as well as cocktail parties.
Furthermore, the Mona Lisa boardroom at the hotel is ideal for smaller business gatherings for up to 12 guests. The conference venues provide independently controlled lights, natural light, wall-to-wall carpeting as well as air-conditioning.
Facilities and Services
Providing direct access to the Nelson Mandela Square and located only a short walking distance away from Sandton City and the Sandton Convention Centre, this Hotel in Sandton offers guests exclusive facilities and convenient services to make for a pleasant stay.
The hotel features a health spa and fitness centre and guests have access to the magnificent infinity heated swimming pool which provides an outdoor terrace. Two restaurants are located in the Hotel itself which serve an great variety of delicious gourmet cuisine.
Convenient services including 24 hour room service, laundry and valet service as well as foreign exchange facilities make for an enjoyable and relaxing stay. This Sandton city hotel in Johannesburg also offers business and conference facilities while the DaVinci Shopping Mall occupies three floors directly below the hotel.
Facilities and Services include:
pool terrace
wireless internet connectivity
secure parking
24 hour room service
DSTV
valet service
Legacy fitness gymnasium
Health and beauty wellness spa
Legacy Corner lifestyle and entertainment centre.
Distances to major surrounding attractions
The Sandton Convention Centre which is a world class conference and exhibition venue situated in Maude Street in the central business district of Sandton as well as Sandton City are only a short walk away from the hotel. Its favorable location in one of Johannesburg's most prestigious suburbs combined with the exclusive services and facilities available at this Sandton hotel, make this Hotel ideal accommodation option for business and leisure travellers alike. The hotel and Suites is set 33 kilometers away from the OR Tambo Johannesburg International Airport.
The hotel in Sandton looks onto the InterContinental Sandton Towers Hotel which is across road from the hotel.

The Sandton Convention Center is 100 meters away

The Gautrain Sandton Station lies only 500 meters away

The Johannesburg Stock Exchange (JSE) is 650 meters away from the hotel.
Our Personal Opinion
The DaVinci is a great hotel for guests looking for affordable accommodation in the Sandton area. Within a few minutes walk to the shopping mall and restaurants, guests can walk from the hotel to the Gautrain, Johannesburg's fast train. The hotel rooms are very modern and offer comfortable.
Services
Room Types
Room Amenities
Hotel Restaurants
Located at the Legacy Corner Mall in the DaVinci Hotel, Sandton, guests are invited to enjoy French style, Mediterranean and Asian cuisine at the Maximillien Restaurant.
The restaurant has been designed with expansive windows and an extended deck to afford guests a spacious restaurant with beautiful views of Sandton City life. The seating capacity at this fine restaurant is 210 guests.
Hotel Spa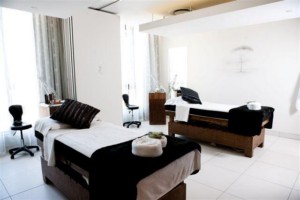 Guests at the DaVinci Hotel & Suites in Sandton may enjoy relaxing and energizing spa treatments at the exclusive health and beauty spa. With a wide range of different spa treatments, visitors are guaranteed a wonderful spa experience through the assistance of professional therapists.
Send an Enquiry
Activities / Sports and Leisure
Conferences and Events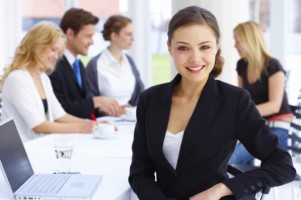 The DaVinci Hotel & Suites in Johannesburg offers 3 function rooms and also offers easy direct access to the Sandton Convention Centre.
Mona Lisa Boardroom: 12 delegates
Leonardo Conference venue 1 + 2: 50 delegates (herringbone)
Send an Enquiry
Facilities
DaVinci Hotel Specials & Packages
Directions
Directions to the DaVinci Hotel & Suites from the Johannesburg OR Tambo Airport

From:
O.R. Tambo International Airport
Kempton Park, Johannesburg, South Africa

1. Head northwest on Bonaero Dr toward Kloten St 1.8 km
2. Take the 1st left toward Atlas Rd/R21 250 m
3. Take the 1st right toward Atlas Rd/R21 280 m
4. Take the 1st left onto Atlas Rd/R21 350 m
5. Take the ramp onto R21
4.1 km
6. Continue onto Albertina Sisulu Fwy/R24 9.3 km
7. Take the exit onto R24 1.7 km
8. Take the exit toward Eastern Bypass/N3 500 m
9. Keep right at the fork to continue toward Eastern Bypass/N3 and merge onto Eastern Bypass/N3 10.4 km
10. Take exit 124-Sandton to merge onto Marlboro Dr/M60 2.9 km
11. Turn right at South Rd/M74 3.6 km
12. Slight left at Rivonia Rd/M9 1.3 km
13. Turn right at Maude St Destination will be on the left 110 m

DaVinci Hotel & Suites
2 Maude Street, Sandton, Johannesburg, Gauteng, South Africa