The Commodore Hotel

Rating:

Hotel Type:

Business, Conference, Leisure

Address:

Portswood Road
Portswood Square
V&A Waterfront
Cape Town 8002
South Africa
Popular Specials this Month
Spend 3 nights at the Commodore Hotel and only pay for 2 nights.... More
View All Cape Town Specials
Overview
The Commodore Hotel is a four star hotel situated at the famous Victoria & Alfred Waterfront in Cape Town, South Africa. Due to the central location of the hotel near the city center and the V&A Waterfront, guests may spend a family holiday or a corporate business stay in close proximity to Cape Town's interesting sights and attractions.
Cape Town's world famous Table Mountain with its cable car is only a short 3 minute drive away from the hotel, the V&A Waterfront with its many shops, restaurants and entertainment facilities lies within a 2 minute walking distance from the hotel. The beaches in Camps Bay and Clifton are situated within a 5 to 10 minute drive away from the hotel and the bustling city center of Cape Town itself can be reached by a short stroll. Furthermore, the hotel offers beautiful views of Table Mountain, Signal Hill, Lions Head, Granger Bay, Table Bay and Robben Island.
The interior of the hotel is characterized by a nautical theme, which is kept throughout the hotel complementing its proximity to the harbor in Cape Town and the Atlantic Ocean.
Accommodation
To accommodate guests individual accommodation requirements, the hotel offers different room types including Standard Rooms, Business Class Rooms, a Suite and the Imperial Suite.
The hotel rooms differ in size and feature either separate twin beds or one large bed. The discerning guest who looks for privacy and relaxation will find the well appointed suites suitable, where he/she can unwind in the spacious lounge and enjoy a private meal in the stylish dining area.
Hotel room features:
Air-conditioning
TV with DStv
Tea/coffee making facilities
En-suite bathrooms
Direct dial telephones
Electric razor plugs
Hair dryers
24-Hour room service
Wheelchair accessible rooms available
Facilities and Services
Complimentary internet access (WI-Fi)
Cocktail Bar and Lounge
Restaurant
Terrace area serving light meals
24-Hour room service
Business Center
Foreign exchange
Gym
Health and wellness center - Casuarina Spa
Meeting and function areas
Valet service
Secretarial services
Conference and banqueting facilities
Secure parking
Transit lounge
Travel desk
Laundry and dry-cleaning facilities
Outdoor swimming pool
Sauna and steam room
Dining
The Clipper Restaurant serves fresh seafood as well as a fine cuisine which is characterized by a fusion of international dishes and local South African flavors. Light meals including soups, salads and sandwiches are served on the outdoor terrace, which invites guests to relax in a beautiful courtyard setting with the calming sound of running water from the fishpond.
Conference Facilities
The Hotel offers an ideal location for successful conferences, and offers venues that can cater up to 150 delegates. The available conference venues are equipped with high tech conference features. The Legacy Room, which is the main conference and banqueting room at the hotel, offers Video Conferencing via 3 ISDN lines, and a 55 inch LCD screen. For larger conferences The Americas Cup or Blue Ribbon rooms can be used to host a video conference.
The conference room standard equipment includes:
Internet access
Mineral water and sweets
Notepads and pencils
DVD player
Roof mounted data projector
Wall mounted screens
Podium
Cabled microphone
Flip charts
Photo copying and printing
Secure underground parking
Equipment available for hire from the hotel includes:
Roof mounted data projector
Laptop
Roving / Lapel microphone
Laser pointer
There are various half- and full-day conference packages available, and refreshments or a lunch buffet can be provided.
Location
The hotel prides itself with a conveniently central location:
Cape Town International Airport: 25km
Cape Town City Center: 2km
Green Point Stadium: 1km
Victoria and Alfred Waterfront Shopping Center: 300meters / easy walking distance
The Castle of Cape Town: 3km
Two Oceans Aquarium and the Maritime Museum: 200 meters
Cape Town International Convention Center: 2km
Clifton, Clifton Beach, Camps Bay and Camps Bay Beach: 3km.
Nearby Activities and Attractions
Guests staying at The Commodore hotel are provided with many activities and attractions at their doorstep. A great variety of Cape Town's exciting places and activities awaits them such as the Two Oceans Aquarium and the Maritime Museum at the V&A Waterfront, the Parliament building in the Cape Town city center, Cape Town Castle, the National Gallery as well as Robben Island and many different museums. Several exclusive shopping centers which can easily be reached on foot and by car from the hotel include the V&A Waterfront, Cavendish in Claremont, Canal Walk and Tyger Valley.
Our Personal Opinion
Great location. Easy walking distance to the V&A Waterfront. The rooms could definitely do with a slight refurbishment however they are equipped with everything you would require. Perfect if you are looking for something reasonably priced in a good location.
The Legacy Hotels & Resorts International Group
The hotel has a sister hotel The Portswood Hotel Cape Town are both member hotels of the South African Legacy Hotels & Resorts International Group which is a collection of the most unique and unforgettable hotels, resorts and game lodges throughout Africa. The Legacy Hotels & Resorts International Group is a privately owned company with an excellent portfolio of superior four and five star hotels, game lodges and resorts in Africa.
Video clip on YouTube
To view the video clip about the hotel on YouTube, please follow the link below:
First video clip Commodore Hotel Cape Town
Services
Room Types
Room Amenities
Hotel Restaurants
The nautical theme extends to the menu, which offers seafood delicacies, such as fresh Namibian Oysters, Mussels with Garlic and Herbs, Crayfish Bisque topped with Cream and Chive Slivers.
For those wanting to sample the best in red meat, the Clipper Restaurant at The Commodore Hotel in Cape Town provides a great choice. Smoked Venison thinly sliced on a bed of lettuce and crunchy focaccia wafers is a great starter while the Beef Fillet grilled to the guest's liking or Roast Venison accompanied by Rosemary Scented Sweet Potato Wedges are a true delight.
Light meals such as Prawn Curry and Chicken and Leek Phyllo Pie, or Roast Kingklip, Warm Smoked Salmon Fillet, Grilled West Coast Rock Lobster or a Confit of Duck Leg are also available.
The Clipper Restaurant offers elegant yet relaxed dining with a wide and varied à la carte menu. It is open for breakfast, lunch and dinner.
Make a Reservation
The Terrace at hotel offers light but tempting meals which are available during the day.
Hotel Spa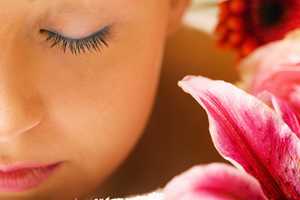 The Health and Fitness centre at the four star Commodore Hotel, V&A Waterfront Cape Town, offers a gym and a sauna. Guests may enjoy relaxing spa treatments including massages.
Send an Enquiry
Activities / Sports and Leisure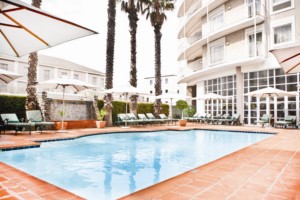 The Commodore Hotel in Cape Town features an outdoor swimming pool which is located in the magnificent courtyard of the hotel.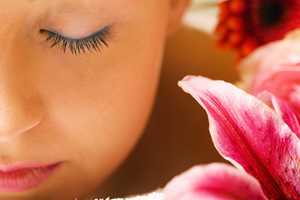 At the Commodore's Health & Wellness centre, guests may enjoy relaxing spa treatments including massages. The spa includes a sauna.
Conferences and Events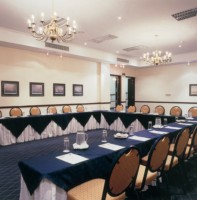 The three conference venues at the four star Commodore Hotel in Cape Town offer all the facilities, packages and optional extras needed for a well-run function.
Conference venue 1: The America's Cup Room
Flipchart or whiteboard with pens
Overhead projector (transparency)
Projector screen
67cm TV and VCR
Podium/lectern
Standing microphone and PA system
Notepad and pencil for each delegate
Water and sweets
Optional extras (available for hire at a cost per day):
LCD projector
Laptop
Lapel or roving microphone
Conference venue 2: The Blue Ribbon Room
Flipchart or whiteboard with pens
Overhead projector (transparency)
Projector screen
67cm TV and VCR
Podium/lectern
Standing microphone and PA system
Notepad and pencil for each delegate
Water and sweets
Optional extras (available for hire at a cost per day):
LCD projector
Laptop
Lapel or roving microphone
Conference venue 3: The Legacy Room & Portswood Boardroom
Flipchart or whiteboard with pens
Overhead projector (transparency)
Projector screen
67cm TV and VCR
Podium/lectern
Standing microphone and PA system
Notepad and pencil for each delegate
Water and sweets
Optional extras (available for hire at a cost per day):
LCD projector
Laptop
Lapel or roving microphone
Full-Day Conference Package (minimum of 10 delegates)
Venue hire
Tea, coffee, hot chocolate and fruit juice on arrival
Mid-morning tea break (choice of Traditional, Country, Health or Chocoholic options)
Lunch in either the Clipper or Quarterdeck Restaurants (with a choice of three menu options)
Mid-afternoon tea break (choice of Traditional, Country, Health or Chocoholic options)
Standard conference equipment:
Flipchart or whiteboard with pens
Overhead projector (transparency)
Projector screen
67cm TV and VCR
Podium/lectern
Standing microphone and PA system
Notepad and pencil for each delegate
Water and sweets
Secure underground parking
Optional extras (available for hire at a cost per day):
LCD projector
Laptop
Lapel or roving microphone
Half-Day Conference Package (minimum of 10 delegates)
Venue hire
Tea, coffee, hot chocolate and fruit juice on arrival
Mid-morning tea break (choice of Traditional, Country, Health or Chocoholic options)
Lunch in either the Clipper or Quarterdeck Restaurants (with a choice of three menu options)
Standard conference equipment:
Flipchart or whiteboard with pens
Overhead projector (transparency)
Projector screen
67cm TV and VCR
Podium/lectern
Standing microphone and PA system
Notepad and pencil for each delegate
Water and sweets
Secure underground parking
Optional extras (available for hire at a cost per day):
LCD projector
Laptop
Lapel or roving microphone
Send an Enquiry
Facilities
The Commodore Hotel Specials & Packages
Directions
From:
Cape Town International Airport
Cape Town, Western Cape, South Africa

1. Head southeast toward Drop Off Rte 0,3 km
2. Continue straight onto Ring 0,2 km
3. Slight right to stay on Ring 92 m
4. Slight left to stay on Ring 0,4 km
5. Continue onto Airport Approach Rd 1,4 km
6. Continue onto Settlers Way 0,5 km
7. Take the ramp onto Settlers Way 10,5 km
8. Take the exit onto De Waal Dr 1,1 km
9. Continue onto Eastern Blvd 3,9 km
10. Take the exit onto Eastern Blvd 1,2 km
11. Continue onto Buitengracht St 0,2 km
12. Turn right at Hans Strijdom Ave 45 m
13. Continue onto Western Blvd 1,1 km
14. Slight right at Portswood Rd 0,1 km
15. Turn right to stay on Portswood Rd 0,4 km

Commodore Hotel
Portswood Road, V&A Waterfront, Cape Town, Western Cape, South Africa
Parking