Coral Lodge Reviews & Information
Use the drop down below to find out more information about Coral Lodge.
Below detailed information about the Coral Lodge is available.
For any queries regarding this hotel, you are welcome to contact us.
Restaurants
Dining at the Coral Lodge 15.41
Each stay at Coral Lodge is a unique culinary journey with the best ingredients Mozambique has to offer. Fresh local ingredients are used to create a unique daily menu while a number of great wines from South Africa compliment the meals.
Breakfast is served a la carte between 7 and 11am while lunch is on offer as a daily-changing two course set menu from 12 to 3pm. Dinner can be enjoyed at a location of your choice in the form of an exquisite three course meal.
Spa
Spa Facilities
Local spa treatments are offered at the Coral Lodge Resort with locally produced products being used throughout the spa.
On offer for guests to enjoy are massages, feet treatments, body wraps and body scrubs.
Activities, Sports & Leisure
Diving
Visitors may choose to go diving on their own or with the professional dive guide. The unspoiled reefs surrounding the Lodge are a mix of hard and soft corals and are teeming with fish while dolphins frequently visit the area.
Whale Watching
Every year whales migrate up the coastline which is home to this particular Lodge. In August, September and October guests can enjoy up-close-and-personal whale watching excursions.
Snorkelling
Snorkeling in the warm and tropical ocean is a great way to discover the lagoon. A wide variety of colorful fish and coral can be seen in this lagoon, just metres from the lodge. Guests learn from experienced local dive guides about the hundreds of fish swimming around you.
Canoeing
Canoeing is a great way in which to explore the mangroves surrounding the Lodge and to see the little birds, mangrove crabs and other animals up close.
Sailing and Windsurfing
Guests can learn to sail a traditional Mozambican dhow or windsurf in the crystal blue waters of the lagoon at this Lodge.
Fishing
Guests can go fishing on a traditional Macua or dhow and then the fresh fish can be prepared by the Lodge chef for dinner.
Services
Check in and Check Out Times
Check in: 14:00
Check out: 10:00
General Services
Airport transfers
Concierge services
Housekeeping service
Individual climate controlled room
Kid's entertainment
Massage treatments
Tours & Transfers on Request
Children Activities
The Coral Lodge 15.41 in Mozambique has activities on offer for children of all ages.

Children activities include:

Coral puddle exploration - the hotel's dive master takes children on marine safaris to learn about the sea creatures living in the lagoon
Bubble maker - the dive master instructs older children on how to use the diving equipment in the shallow lagoon
Discover Scuba - older children can learn about the underwater world and diving techniques in the pool or the ocean
Snorkelling lessons
Island beach picnics - kids can enjoy delicious food on a deserted beach as well as a sailing trip on the dhow
Line fishing
Mangrove canoe trips
Windsurfing
Kiddies playground
Treasure hunts
Shell jewellery making
Board games
Playstation 2.
Available Rooms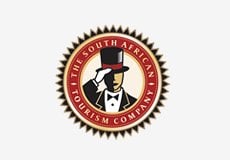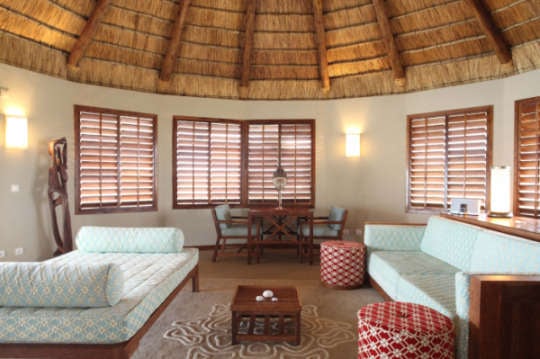 The Lodge offers 10 luxury villas with a design that features an elegant mix of wood and textiles to blend in with the surroundings.
Villa features:
24-hour room steward service
Air Conditioning
Electronic safe
Coffee & tea making facilities
Private bar
Hairdryer
Outdoor shower
In room extras:
Laptop with internet access and movies
Sim card
Mosquito repellent
Sunscreen
Massage oil
Aloe after sun creme
Shower cap
Dental kit
Shaving kit
Mozambican Indian Ocean salt bath, lavender scented
Books or games from the library
iPod docking station.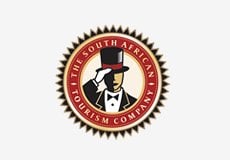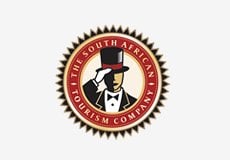 GPS Co-Ordinates
Latitude: -15.006755
Longitude: 40.770612
Directions
To reach Coral Lodge 15.41 you can:

1. Fly to the city of Nampula (175 km from Coral Lodge 15.41) from where the hotel can pick you up with a 4x4 car for a 2 hour drive to the lodge.
a. with LAM from Maputo, Beira and Pemba (almost every day)
b. with Airlink direct from Johannesburg (Mondays to Sundays)
c. with Kenya Airways direct from Nairobi (every Monday, Thursday and Saturday)

2. Fly to the city of Pemba (400 km from Coral Lodge 15.41) from where the lodge can pick you up with the 4x4 car for a 5,5 hour drive to the lodge.
a. with LAM direct from Dar es Salaam (every Sunday and Wednesday)
b. with Airlink direct from Johannesburg (every Wednesday and Saturday)

3. Fly to the airstrip of Lumbo 13 km from the lodge from where the hotel can pick you up for a 10 min boat ride or one hour drive with a 4x4 car to the lodge.
a. with a chartered airplane from Nampula for a 40 minute flight (every day only on request)
b. with a chartered airplane from Pemba for a 1 hour flight (every day only on request)
c. with a chartered airplane from Beira for a 3 hour flight (every day only on request)
On site parking facilities are provided for guests.
Star Rating
4 Star
Hotel Group(s)