Royal Swazi Spa Resort

Rating:

Hotel Type:

Golf, Spa, Family, Conference, Leisure, Casino

Address:

Ezulwini
Swaziland
Southern Africa
Popular Specials this Month
Guests who stay for four nights at the Royal Swazi Spa will receive a discounted long stay rate.... More

Guests who stay for five nights or longer at the Royal Swazi Spa will receive a largely discounted l... More
View All Manzini Specials
Overview
In the kingdom of Swaziland, Southern Africa, is a lush and verdant valley which is home to a casino resort comprising a trio of hotels: the 5-star Royal Swazi Spa Hotel, the Ezulwini Sun Hotel and the Lugogo Sun Hotel.

Set in the natural tranquillity of the Ezulwini Valley, the Royal Swazi Spa Valley Resort welcomes guests from all corners of the world. The three hotels are a minute's drive apart from each other, which makes the resort ideal for events, including large conventions, banquets and international golf championships.

Facilities include the Casino, The Royal Swazi Spa, the Convention Centre, an 18-hole championship golf course, lawn bowls, squash, tennis and horse riding. A variety of retail shops are available to guests, providing stationery, clothing, newspapers and curios.

The luxuries offered are exclusive to the residents of this 5-star hotel. The hotel's guests are welcome to take advantage of the spa treatments in stress relief therapy, as well as specialised health and beauty treatments.

Swaziland offers both tourists and conference delegates a variety of attractions and activities - from scenic drives around the country to exciting arts and craft markets, as well as great adventures such as hiking, river rafting, and game drives.
Accommodation
The hotel features 149 rooms comprising the following:
114 Standard Twins
16 Luxury Rooms
14 Family Rooms
4 Suites
1 Royal Suite
Facilities
Interleading rooms are available
Non-smoking rooms are available in all room types
All rooms have an en-suite bathroom and shower
Air conditioning
Tea/coffee making facilities
Colour television
Radio
Telephone
Hair dryer and electric shaver plug
Room Service is available 24 hours a day
This hotel is the flagship of the Ezulwini Valley trio of hotels. The combination of exclusive accommodation, a high-tech conference centre, the country club, a spectacular casino and an elegant Health & Beauty Spa, make it the ideal destination for leisure visits, conferences, incentives, as well as sporting events.
The Casino
The casino is situated within the hotel. Residents of the hotel, Ezulwini Sun and Lugogo Sun, have free access to the Casino upon presentation of their hotel resident cards.

A courtesy shuttle service runs between the hotels, and is available to all hotel residents from 08:00 until the casino closes. Legislation in Swaziland stipulates an age limit of 18 years in casinos. A cash machine (ATM), managed by Standard Bank is located within the casino.
Childcare facilities
Lunch

Babysitter
Dinner
Playroom
Playground
Kids' Programme
Kamp Kwen
Cots
Breakfast
Services
Room Types
Room Amenities
Hotel Restaurants
The Terrace Restaurant

Overlooking the Royal Swazi Sun pool, a lavish breakfast, lunch and dinner is served daily, with emphasis on dishes cooked on order at the buffet.
Planters Restaurant

An intimate a la carte restaurant and bar for all night service, specialising in grills, curries and a variety of prawn dishes.
Ilanga Restaurant

A delightful breakfast and dinner is served daily, with regular theme evenings being a main attraction. A magnificent buffet lunch is served on Sundays with live entertainment.
The Conference Room
A private, modern room situated on the ground floor, with seating capacity for up to 50 delegates. An ideal venue for meetings, private breakfasts, lunches dinner and cocktail parties.
Valley Blues Restaurant
Open seven days a week, the Valley Blues Restaurant serves a sumptuous buffet breakfast, and an a la carte menu is available for lunch and dinner. Group set menus are also catered for.
Casino Bar
Situated within the Casino, featuring nightly entertainment.
Planters Bar
Situated inside Planters Restaurant.
Pool Bar
A firm favourite, situated on the Royal Swazi Sun pool deck, specialising in cocktails.
The Sportsman's Bar
Situated just off the main foyer, this sports themed bar is ideal for refreshments any time of the day. Televisions are perfectly located for all-round viewing of your favourite sports event. Wednesday night is "Pub Night" with live entertainment and competitions.
Valley Blues Bar
Overlooking the pool deck, the Valley Blues Bar has a tranquil setting where refreshing sundowners can be enjoyed with a magnificent mountain view.
The Phumalanga Terrace
Adjoining the pool deck and Valley Blues Bar, the thatch-covered Mpumalanga Terrace makes the perfect setting for alfresco functions and the ever- popular African Barbecues.
Hotel Spa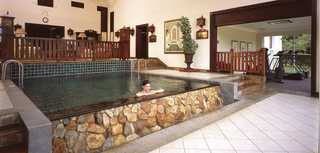 Overlooking the Royal Swazi Sun Golf Course with its magnificent mountain views, this new addition to the Royal Swazi Sun Valley sets the scene for the ultimate experience in rest and relaxation.Highly qualified therapists specialise in a range ofstress-relief, beauty and slimming therapies. Facilities at the Spa include a gymnasium with cardio-vascular exercise equipment as well as circuit training equipment.
Guests have an opportunity to relax in the lounge before or after treatments, and enjoy complimentary herbal teas, fruit juices and freshly sliced fruit. The lounge overlooks a beautiful plunge pool in which guests can refresh after a steam bath. Treatment rooms include facilities for hydrotherapy, facials, thalassotherapy, sports massages, aroma therapy and many more.
Activities / Sports and Leisure
Conferences and Events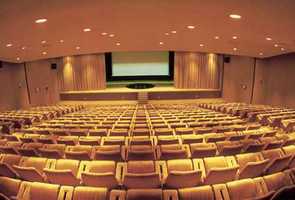 The Royal Swazi Sun Conference Centre provides for a great variety of functions, ranging from boardroom meetings for 20 delegates, conferences up to 600 delegates and Formal dinners for 540 guests. The centre consists of four venues which are totally self-contained with a reception lobby and two pre-assembly areas.
The conference venues at the Royal Swazi Sun Resort in Swaziland are equipped with wall to wall carpeting, airconditioning, PA systems and independently controlled light switches with dimmers.
Additional venues are available at the Ezulwini Sun and Lugogo Sun. These venues are ideal for workshops and smaller conferences for up to 70 delegates.
Banquet 1 & 2
This sub-divisible conference venue provides for conferences, banquets and cocktail parties. Theme evenings are catered for with a wide range of decor available. The auditorium is wired for simultaneous translation facilities with permanent sound booths overlooking the main conference area.
The Boardroom
Seating up to 18 delegates, this venue is situated directly opposite the Libandla Room, and can be utilised for top-level board meetings or smaller break away groups.
Libandla
The smaller, more intimate Libandla room can seat up to 200 delegates in cinema style, and is ideal for break away groups for larger conventions.
Ezulwini Sun Conference Room
An additional conference room is situated at the Ezulwini Sun, diagonally across the road from the Royal Swazi Sun. This intimate venue has a seating capacity for up to 70 delegates, and is also available for small dinner parties and cocktail receptions.
Lugogo Sun Conference Room
A private, modern room situated on the first floor, with seating capacity for up to 30 delegates. An ideal venue for meetings, private breakfasts, lunches dinner and cocktail parties.
Gigi's
An elegant venue, situated next to The Terrace Restaurant, seating up to 140 guests. Ideal for upmarket functions, weddings and cabarets.
Standard conference equipment is provided for each venue, and includes the following:
Portable screens
Overhead projectors
P A system and microphone
35 mm Slide projector
TV
VHS VCR
Flipcharts and pens
Additional equipment, such as video/data projectors, radio microphones, lapel microphones and multi-national video machines are available. The Banqueting department also provides faxing and photocopying services, menu printing and flower arrangements.
Outdoor Venues at the Royal Swazi Sun Resort, Swaziland

The Royal Swazi Spa Valley Resort has an exciting variety of outdoor venues, which are in high demand for theme evenings, cocktail receptions and traditional African barbecues.

Royal Swazi Sun: The Boma
The Boma seats up to 160 guests, and is most popular for typically African Barbecues with large bonfires, and authentic Swazi entertainment.
Royal Swazi Sun Pool Terrace
This venue adjoins The Terrace restaurant and is ideal for cocktail receptions and Barbecues under African Skies.
The 9th Fairway
Situated near the Casino entrance, the 9th Fairway is a novel venue for smaller cocktail receptions.
Ezulwini Sun Hotel: Phumalanga Terrace
Overlooking the magnificent pool deck, the Mpumalanga Terrace is the perfect location for al fresco lunches, cocktail parties, barbecues and buffet dinners.
Lugogo Sun Hotel
The Lugogo Sun Pool Deck is located adjacent to the Lugogo Sun Terrace, a typical family oriented pool area, with adjoining video games for the kids, a crafts and curio shop, as well as a volleyball court for the energetic, with pool games and activities seven days a week.
Under The Trees
A great outdoor venue catering for a variety of functions, including traditional Boma barbeques with Swazi dancers.
Send an Enquiry
Facilities
Royal Swazi Spa Resort Specials & Packages