Southern Sun Montecasino Reviews & Information
Use the drop down below to find out more information about Southern Sun Montecasino.
Below detailed information about the Southern Sun Montecasino is available.
For any queries regarding this hotel, you are welcome to contact us.
Restaurants
Punchinellos
This Venice-inspired restaurant at the Southern Sun Montecasino in Fourways, South Africa, offers traditional Venetian cuisine. A variety of wonderful dishes, using the flavours of the Mediterranean as the inspiration, are created using the freshest ingredients available. Simplicity is key in the recipe preparation and presentation. The Chefs of Distinction events at Punchinellos offer distinguished menus by acclaimed chefs.
Activities, Sports & Leisure
Gym
A fully equipped gym is available for all guests.
Swimming
An outdoor, non-heated central swimming pool is located at the this Hotel for all guests to enjoy.
Gambling
The Hotel is situated at the Montecasino Gaming & Entertainment Complex which has been voted Best Casino, Best Entertainment Complex, Best Cinema Complex and Best Place to Take Visitors.
Nearby activities
Gautrain
The Theatro at Montecasino
Pieter Torien Theatres
Broadacres Barnyard Theatre
Cedar Square
Fourways Mall
Design Quarter
Cradle of Humankind and Maropeng Visitors Centre
Walter Sisulu Botanical Gardens
Emmerentia Dam
Rhino and Lion Park
Revitalize Day Spa
Montecasino Bird Park
Conferences & Events
The Pivot
Conference venues:
Arno room - 8 pax boardroom seating
Firenze - 60 pax cinema and cocktail style, 40 pax schoolroom seating
Livorno - 30 pax cinema style, 20 pax schoolroom seating, 40 pax cocktail party
Lucca - 8 pax boardroom seating
Pisa - 16 pax boardroom seating
Siena - 60 pax cinema style, 40 pax schoolroom seating, 50 pax cocktail party
Verona 1 - 80 pax cinema style, 50 pax schoolroom seating, 60 pax banqueting and 130 pax cocktail party
Verona 2 and Verona 3 - 60 pax cinema style, 40 pax schoolroom and banqueting and 100 pax cocktail party
Verona 2 and 3 combined - 160 pax cinema style, 140 pax schoolroom and banqueting and 220 pax cocktail party
Entire Verona suite - 300 pax cinema style, 190 pax schoolroom seating, 250 pax banqueting and 450 pax cocktail party
Complimentary conferencing equipment:
Screen
Standing/lapel microphone
Video conferencing
Lectern
Portable projection screens
In-house PA system
Pens & Note pads
Email facilities
Services
Check in and Check Out Times
Check in: -1
Check out: -1
General Services
24 - hour reception service
Airport transfers
Concierge services
Housekeeping service
Internet connection
Luggage storage
Porters
Room service
Secure parking
Tours & Transfers on Request
Wake-up call
Available Rooms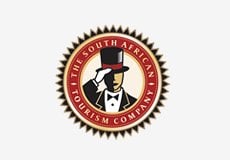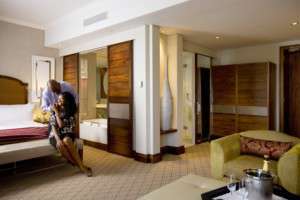 Standard room features:
En-suite bathroom
Individually controlled air-conditioning
Satellite TV
In-room dining
Tea and coffee making facilities
Electronic safe
Hairdryer
Direct-dial telephone
WiFi
Star Rating
4 Star
Hotel Group(s)