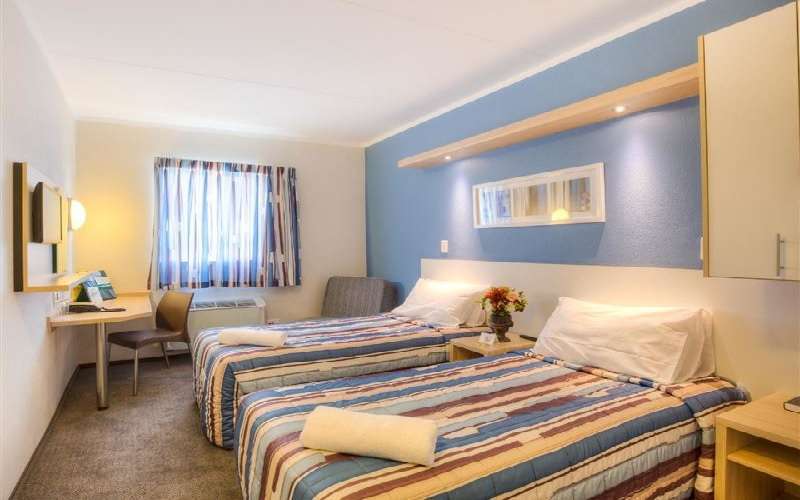 Although not very spacious, the rooms are clean with comfortable beds and tasteful décor. They are maintained daily and have adequate amenities. There is also several inter-leading rooms available upon request.
Hotel room features:
Air-conditioning
Television
Radio
En-suite bathroom with shower, sink and hand basin
Double or twin beds
Sleeper-chair in selected rooms
Work desk.