Protea Hotel Furstenhof by Marriott Reviews & Information
Use the drop down below to find out more information about Protea Hotel Furstenhof by Marriott.
Below detailed information about the Protea Hotel Furstenhof by Marriott is available.
For any queries regarding this hotel, you are welcome to contact us.
Restaurants
Office Bar and Restaurant
The Protea Hotel Furstenhof which is located in Windhoek, Namibia, features an in house restaurant and bar. The restaurant is open daily for breakfast, lunch as well as dinner. Breakfast is a buffet served daily while lunch and dinner are served a la carte. Guests can choose from some common favorites as well as some locally inspired dishes. The bar is open daily and provides a great place to relax and unwind while enjoying a refreshing drink and overlooking the capital city of Windhoek, Namibia.
Activities, Sports & Leisure
Swimming Pool
Guests are invited to relax and unwind at the hotel's swimming pool.
Local Attractions
Old Location
Oude Voorpost
State House
The Old Brewery
The Old Supreme Court
The Station
St Georges Cathedral
Alte Feste
Heroes Acre
Kaiserliche
Realschule
Tinten Palast
Turnhalle
Zoo Park
Christuskirche
College of Art
Das Reiterdenkmal
Conferences & Events
Conference Venue
The Protea Hotel Furstenhof features a conference venue which can hold anywhere from 70 to 120 delegates comfortably. There is also a boardroom available which can host up to 10 delegates.
Conferencing facilities include:
WiFi
Flip chart and pens
Audio visual equipment
Photocopying
Faxes
Services
Check in and Check Out Times
Check in: 14:00
Check out: 10:00
Business Services
City and Country Tours booking office
Hotel Wi-Fi
General Services
24 - hour reception service
Housekeeping service
Laundry services
Room service
Safety deposit box
Secure parking
Tours & Transfers on Request
Available Rooms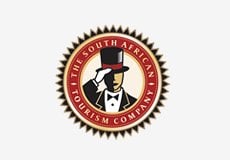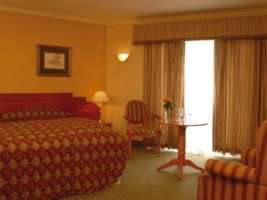 There are 16 standard rooms at this Hotel with each room providing twin beds and a private en suite bathroom. There are interleading rooms available which are ideal for families.
In room amenities include:
Satellite TV
Modem access
German TV channels, as well as a Portuguese channel
Early Morning wake-up calls
Digital safes
Mini-bars
Tea/coffee-making facilities
Direct-dial telephone
Hairdryers
Shaver outlets
GPS Co-Ordinates
Latitude: -22.566466
Longitude: 17.078887
Directions
Distances from the Protea Hotels Furstenhof:

- 5km from Eros Airport (45km from International Airport)
- 3km from Parliament Buildings
- 3km from the Lutheran Church
A car rental service is available. To receive a quote or arrange car rental booking, please click the button below.
Book Car Rental
There is a secure, undercover parking area at the Protea Hotel Furstenhof. Guests can relax and rest easy knowing that their vehicle is safe at no extra charge.
Star Rating
3 Star
Hotel Group(s)