The Nest Hotel Reviews & Information
Use the drop down below to find out more information about The Nest Hotel.
Below detailed information about the The Nest Hotel is available.
For any queries regarding this hotel, you are welcome to contact us.
Restaurants
Dining
The Resort offers guests cuisine à la Table d'Hotel all included in the tariff. Three carefully selected meals of traditional South African tasty country cooking are served daily. These include; breakfast, light lunches, and six course dinners, as well as morning and afternoon tea and coffee on the hotel's veranda overlooking the impressive Drakensberg, are available to guests. This particular region of South Africa is rich in produce and therefore the best ingredients are used. Many fresh vegetables come from the hotel's own garden.
Activities, Sports & Leisure
Nearby activities & attractions
Drakensberg Boys Choir
Anglo-Boer War Battle Sites
Bushman Paintings
Winterton Museum
Helicopter Tours
Tree-top Canopy Tours
Four Rivers Rafting and Adventures
Falcon Ridge Bird of Prey Sanctuary
Hiking trails at Mnweni
Icidi Pass
Ifidi Pass / Ifidi Valley, Mnweni
Mbundini and Fangs Passes
Mnweni via Rockeries and Mnweni Passes
nTonyelana Pass
Hiking trails in Royal Natal National Park
Amphitheatre to Cathedral
Devil's Hoek Valley
Mckinley's Pool, Gudu Falls, The Grotto
Mont-Aux-Sources via Basutho Gate and The Chain Ladder
Otto's Walk & Bushman Paintings
Rugged Glen to Mahai
Sigubudu Ridge and Valley
Tugela Gorge
Vemaan Valley
Hiking trails at Cathedral Peak
Blue Pool and Nyosi Grotto
Cathedral Peak Hike
Contour Path – Cathedral Peak to Ndedema
Contour Path- Ndedema to Monk's Cowl
Ganabu Ridge and Baboon Rock
Mlambonja Pass to Twins Cave
Mlambonja Valley (3)
Mushroom Rock
Old Furrow Trail
Oqalweni Forest Walk
Oqalweni Valley
Rainbow Gorge
Tarn and Tryme Hills
Tseketseke Camp Site
Two Passes and Cleft Peak Escarpment Hike
Hiking trails in Giants Castle Game Reserve and Injasuthi
Bannerman Hut
Berg view
Centenary Hut
Champagne Pools
Giant's Castle Pass
Giant's Hut via Oribi Ridge
Grindstone Caves and Cataract Valley
Grysbok Bush
Langalibalele Pass
Main Caves
Marble Baths
Meander Hut
Old Kraal and Yellowwood Forest
River Walk
Spare Rib Cave
Van Heyningen's Pass to View Point
Wildebeest Plateau
Hiking trails at Monks Cowl and Champagne Castle
Champagne Castle Via Gray's Pass
Contour Path- Monk's Cowl to Injasuti
Crystal Falls and Sphinx
Fern Forest
Mhlwazini Valley Trail
Stable Cave Trail
Sterkspruit Falls and Gorge
Conferences & Events
Conference Venues
Billiard Room
Breakaway 1
Breakaway 2
Breakaway 3
Cane Lounge
Ukhahlamba Hall
Services
Check in and Check Out Times
Check in: 14:00
Check out: 10:00
General Services
Concierge services
Housekeeping service
Luggage storage
Available Rooms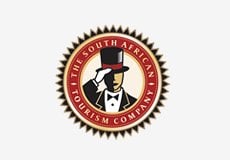 Family Mountain View Unit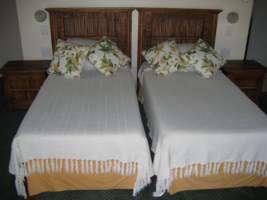 Mountain View
# Rooms:

12
Wake up each morning to the glorious view of the stunning Drakensberg Mountains from these well appointed rooms. These rooms each have a flat screen TV offering the M-Net hotel bouquet of channels, as well as the SABC channels and e-TV. Comprised of the 50's and 60's in terms of room numbers there are two different room types:
Room features:
Fully serviced
Under floor heating
En-suite bathrooms with heated towel racks
Ample cupboard space
Tea/coffee making facilities
Radio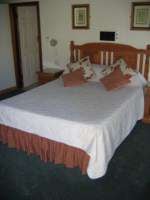 The beautiful Garden Rondavels at The Nest Resort accommodate up to six guests but primarily have double or twin bed configurations suitable for a single person or couples.
Room features:
En-suite bathrooms
Radio
Dressing table
Tea/coffee making equipment
Situated in the tranquil gardens of the resort.