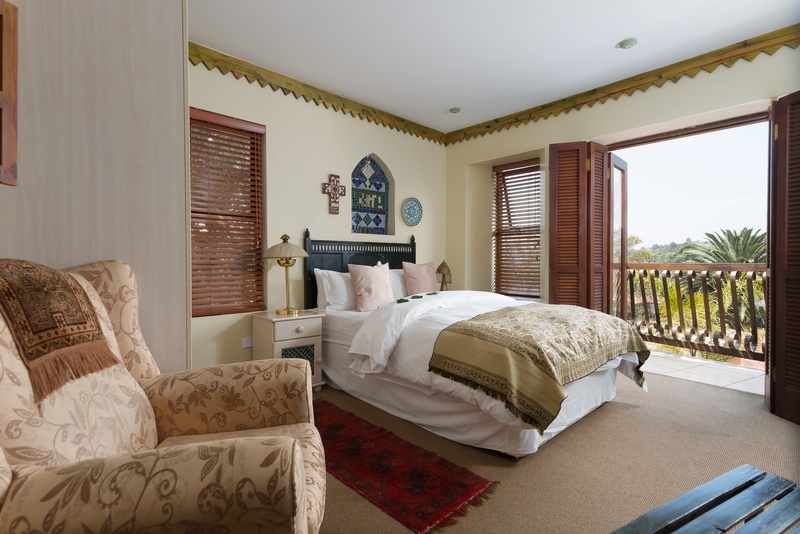 Choose from the ten individually designed rooms with art collected from around the world, celebrating French impressionism to Egyptian textiles adorned with individual furniture pieces.
Two rooms contain king size bed with the other eight rooms housing queen long beds. Each of the bedrooms has an en-suite bathroom with fresh white linen and a carafe of Old Cape Port awaits your arrival.
Three of the rooms are equipped with both shower and bathtub; and seven rooms have a single shower unit. We will do our best to accommodate your preferences; please speak to us during the booking process about your preferred room choice.