Forever Resort Badplaas Reviews & Information
Use the drop down below to find out more information about Forever Resort Badplaas.
Below detailed information about the Forever Resort Badplaas is available.
For any queries regarding this hotel, you are welcome to contact us.
Restaurants
Dining
Guests have the choice of dining at one of the on site restaurants or self catering. A supermarket as well as a liquor store are also available for visitors.
Food and beverage facilities:
Badplaas Family Restaurant
Hotel Dining Room
Coffee Shop
Supermarket and Liquor store
Geckos pub
Hotel ladies bar
Bikini bar.
Spa
Spa Facilities
The Forever Resort in Badplaas features a Hydro Spa and Coffee Shop. Rejuvenating spa treatments including massages are available for guests.
The hot mineral spring pool is an all time favourite amongst wellness seeking guests.
Activities, Sports & Leisure
On-site activities
Bowling
Game drives
Horse and pony riding
Spa treatments
Paintball war games
Chip 'n Putt
Putt-Putt (mini-golf)
Eco Quad bike trails
Rinkhals (Tube Rapids)
Sports Arena (stabling & equestrian)
Mini doughnuts water slide
Super tube & Speed slide
Swimming
Tennis and volleyball
Fishing
Walking and jogging
Go-carts
Fufi slide.
Swimming
4 indoor pools: 3 warm and 1 cold mineral pool
3 kiddies pools: 1 warm and 2 cold mineral pools
3 outdoor pools: 2 warm and 1 cold mineral pool
1 cold mineral pool at the Hotel.
Game drives
Guests staying at the Resort have the opportunity to participate in an adventurous game drive.
Conferences & Events
Conferences
The Forever Hotel Badplaas features five conference venues in which 20 to 600 guests can be accommodated. Both small and private as well as large corporate functions can be held here. The function rooms offer conference delegates modern conference equipment. Exciting team building activities can be arranged for guests while the wide open spaces of this magnificent resort invites for team building excursions.
Standard conference equipment:
Flip chart and markers
Whiteboard and markers
Screen
PA System
Proxima / data projector
DVD player.
Conference services on request:
Sending and receiving faxes
Receiving e-mails
Photocopying.
Additional equipment on request / hire:
Overhead projector
Monitor
Video machine
Lectern / podium
Microphone.
Services
Check in and Check Out Times
Check in: 10:00
Check out: 14:00
General Services
Airport transfers
Concierge services
Housekeeping service
Kid's entertainment
Secure parking
Tours & Transfers on Request
Wellness & Beauty treatments
Available Rooms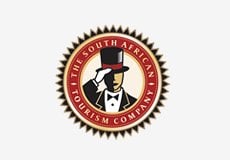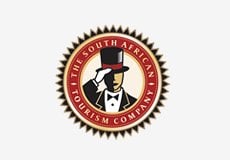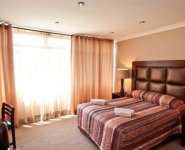 Hotel room features:
Two double or two single beds
Air-conditioning
Tea and coffee making facilities
Dressing tables with mirrors
TV (16 DSTV channels)
Balcony with patio furniture.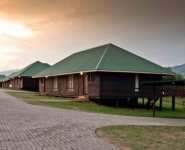 The One Bedroom Chalets offer guests two single beds and can accommodate a maximum of two guests.
One Bedroom Chalet features:
TV with selected DSTV channels
Fully equipped kitchen
Bathroom: bath, shower, separate toilet
Outdoor barbecue
Carport.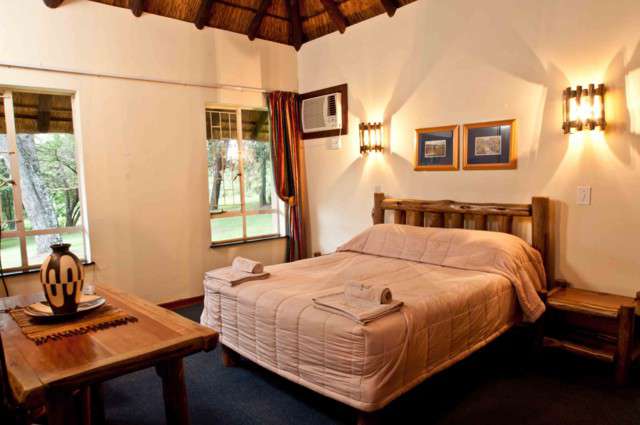 The Two Bedroom Chalets provide one bedroom with a double bed and one bedroom with two single beds and can accommodate up to four guests.
Two Bedroom Chalet features:
TV with selected DSTV channels
Fully equipped kitchen
Bathroom: bath, shower, separate toilet
Veranda with table and chairs
Outdoor barbecue
Carport.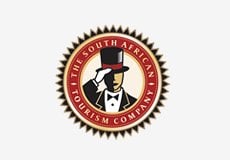 4 Sleeper 2 Bedroom Log Cabin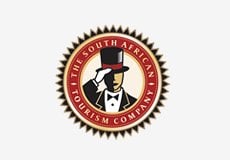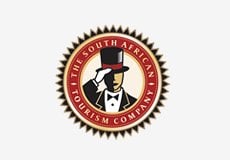 3 Bedroom Guest House 10 Sleeper
Star Rating
3 Star
Hotel Group(s)