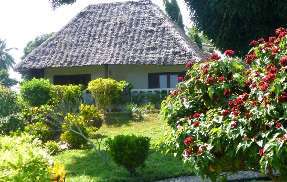 The Deluxe Bungalows provide a spacious bedroom as well as a welcoming lounge area. This room type features a lovely terrace from where magnificent ocean views can be enjoyed.
Bungalow features:
Air conditioning
Ceiling fans
Hair dryers
Bathroom amenities
Bathroom towels and beach towels
Mobile phone
24-hour room service
Tea and coffee making facilities
Terraces with nice sea views.