Hotels in Southern Zambia
Livingstone
6 Reviews
Being only a six-minute stroll away from the dramatic Victoria Falls in Zambia, the family embracing three-star AVANI Victoria Falls Resort enjoys an excellent location from where to explore this vast area. As one of the top family and conference destinat...
ADDRESS:
Farm No.393-M, Musi-o-Tunya Road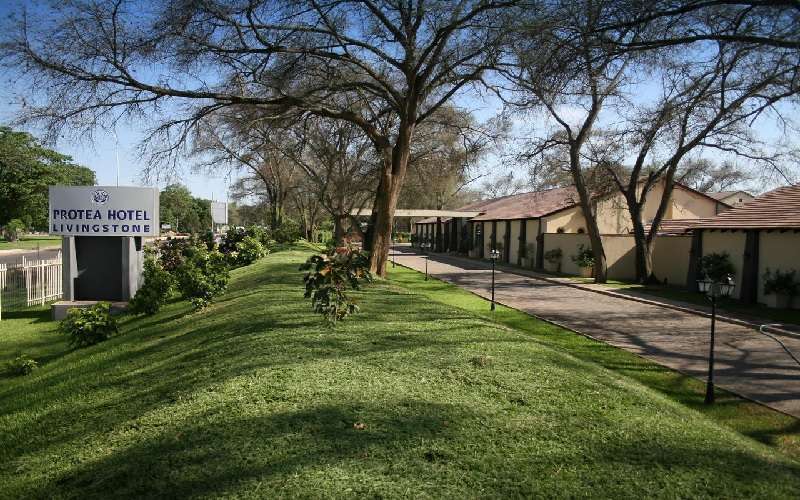 8 Reviews
The Protea Hotel Livingstone is a comfortable 3-star hotel located on the outskirts of Livingstone, Zambia. The hotel is near the famous Victoria Falls is a mere 11 km away. Situated only 22 minutes from Livingstone Airport. The Hotel is the perfect ve...
ADDRESS:
Plot 2110 Mosi-o-Tunya Road, Livingstone
6 Reviews
The Royal Livingstone is on the Zambezi, and a short walk away from The Victoria Falls, a Wonder of the Natural World. The hotel has had a complete refurbishment of the hotel's rooms ensured that the hotel is the best hotels on the continent. The resor...
ADDRESS:
Farm No.393-M, Musi-o-Tunya Road, Livingstone
MORE INFO ABOUT SOUTHERN ZAMBIA