Wild Coast Sun Resort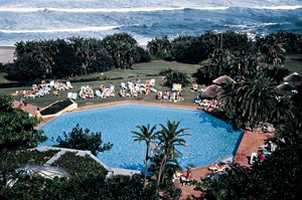 Star Rating:

Hotel Type:

Golf, Family, Conference, Leisure

Address:

Main Bizana Road
Wild Coast
Durban South Coast
Port Edward
KwaZulu-Natal
South Africa
Overview
The Wild Coast Sun Hotel in KwaZulu-Natal, South Africa, is situated on an unspoilt beach within 750 hectares of natural bush between the Umtamvuna and Mzamba rivers, providing beautiful views over the Indian Ocean. It is approximately a 1 and a half hour drive from Durban to the Wild Coast Sun. The Wild Coast Sun Hotel has become a popular family destination due to its unique location in the secluded wilderness, its exciting and glittering casino facilities as well as its numerous entertainment options.

The Wild Coast Sun Resort is located only a few meters away from the Indian Ocean. An endless beach with incredible surfing options and a comfortable climate all year round complement the entertainment, water sports and golf courses, which are found here. The golf course at the Wild Coast Sun Hotel is one of the best championship golf courses in South Africa. Guests can enjoy magnificent walks along the beach, hikes in the lush green nature, deep sea fishing, surfing, body boarding and scuba diving.
Facilities at the Wild Coast Sun Resort, Durban South Coast

The Wild Coast Sun Hotel features the following facilities:
Aloha Village (simulator games, children's entertainment, video arcade)
Casino (Poker, Blackjack, Roulette, slot machine)
Go-carts
Golf (this golf course is home to the South African Masters and is rated as one of the most beautiful and toughest golf courses in Africa)
Hair salon
Horse back riding
Lawn bowls
Squash
Swimming pools
Tennis
Volley ball
Water world (water skiing, jet skiing, speed boat rides, paddle boats, wake snake and tube rides, canoes, double deck river boat).
Conference venues at the Wild Coast Sun Resort, KwaZulu-Natal

The Wild Coast Sun Resort can accommodate conferences in different sizes due to its conference venues, ranging from a boardroom meeting with 20 delegates to conference for 680 businessmen and formal dinners of over 600 guests.
Awards

The Wild Coast Sun Hotel has been awarded with the following awards in the past: American Express Quality Award (1989), Winner of Fedhasa Award (1988), Best Conference Venue for the South African Pharmaceutical Industry (1999) and the Best Coastal Resort Award (2002).
Services
24 hour reception service
24 hour room service / in room dining
Babysitting
Concierge services
Housekeeping service
Kid's entertainment
Porters
Kamp Kwena

Specially for the children between the ages 4 and 12, the Kamp Kwena play park at the Wild Coast Sun Resort is located just outside Chico's restaurant and provides supervised full day activities, including sports events, pony rides, games and activities.

Games Arcade

Kids will gravitate towards the games arcade, where the latest in interactive computer and simulation games can be found.

Crèche

Children aged 2 to 6 are entertained at Harry's Corner – a special supervised activity crèche. The barnyard atmosphere delights little children and Harry the Scarecrow is fondly featured in this comfortable and safe area. The qualified staff will take care of your little one's while you enjoy the slots in the casino.

The Aloha Village

The Aloha Village day visitor centre is the crowning glory of the Tahitian-style Wild Coast Sun, the premier coastal family resort. Its 33 metre high dome dominates the skyline. This is the resort for family entertainment and children are inspired by the Aloha Village.

The South Sea island theme is prevalent and the funfair mood is tangible. There is a range of participation and redemption games, funfair-style games and sophisticated video games spread throughout the Village.

For the more youthful member of the family games include:

Bang a Rang
Tic Tac Toe
Cracky Crab
Wack a Crock

For children over 6 years of age:

Street Fighter
Formula 1 racing - Power Drift
Fighter pilot
Grand Prix circuit

The Magic Jungle

The Magic Jungle is a supervised play area for children from three to 13. There are Sony Playstations, a Legoland room, a Barbie Room, Paint room, Ball Pen, Party room and a sleep room. Even adults are taken care of with a parents' lounge, for moms or dads who want to keep an eye on their kids at play.

Go Karts

For those with a taste for adventure try the all-weather covered go-cart track for the young-and older-grand prix aspirants to test their skills.

Indoor activities

Indoor activities are creative such as biscuit decorating, mask making, colouring in, finger painting, board games, balloon volleyball, bingo bash, pass the parcel, musical games and puppet shows.
Room Types
Room Amenities
Hotel Restaurants
Activities / Sports and Leisure
Conferences and Events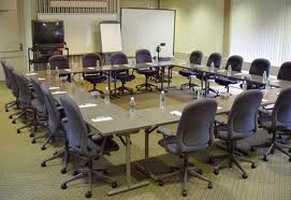 The Wild Coast Sun Conference Centre in KwaZulu-Natal, South Africa, provides a great variety of functions, ranging from a boardroom meeting for 20 delegates, conferences for as many as 680 delegates and formal dinners for up to 624 guests.
The Convention Centre consists of 11 venues, two pre assembly areas, a vast lawn area and the 680 seater Tropical Nites Auditorium.
The Tropical Nites Theatre

The 680 seater auditorium at the Wild Coast Sun Resort is designed to allow for a multitude of specialised events. Tropical Nites has been used for events such as product launches, theatrical presentations, international conventions, fashion shows and dance shows.
Conference venues at the Wild Coast Sun Resort, Durban South Coast

The conference rooms at the Wild Coast Sun Resort are equipped with wall to wall carpeting, air conditioning and independently controlled light switches and dimmers and telephones. All divider walls are soundproofed. The Wild Coast Sun has the necessary PA, sound and AV equipment to run a conference. However, should specialised equipment be required, this can be hired on behalf of the conference.
Additional venues on the Wild Coast Sun complex are utilised for conference groups in order to allow for additional variation and to allow the conference guests the opportunity to make full use of the resort. The conference centre is supported by a team of highly experienced, professional technicians and co-ordinators.

Kingfisher Ballroom (A&B)
This subdivisible conference venue provides for conferences, banquets and cocktail parties. This venue has facilities providing for the hanging of both lighting and backdrops, making this an ideal venue for theme evenings.
Egret 1 - 5
This venue with numerous division configurations is ideal for a variety of events ranging from breakaways to conferences of varying sizes to dinners.
Wagtail/Hornbill/Sunbird (8, 9 & 10)
This venue is small but makes full use of the natural light, having full length windows along the sea facing wall. This venue is utilised for most conference and banquet related events ranging from small dinners to boardroom type conferences.

Conference equipment
The standard equipment that is provided in each venue includes the following:
Pull down FP screen (3M x 4M)
PA system and line mic
Flipchart and pens
Additionalconference equipment such as video/data projectors, radio microphones, lapel microphones and multi national video machines are also available and charged for accordingly. Specialised equipment such as moving/intelligent lighting, effects, video recording and certain audio editing can also be arranged.
In this instance prior arrangement is essential. The Banqueting department also provides faxing and photocopying services, menu printing and flower arrangements.
Send an Enquiry
Facilities
Wild Coast Sun Resort Specials & Packages
Directions
From:
King Shaka International Airport
La Mercy Airport, Umdloti Ln, La Mercy, Durban South Coast, KwaZulu-Natal, South Africa

1. Head southwest toward Mdloti St 700 m
2. Turn left onto Mdloti St 2.3 km
3. Keep right at the fork and merge onto N2 Rd 150 km
4. Continue onto R61 46.0 km
5. Turn left 600 m
6. Turn right 190 m

Wild Coast Sun Resort
Main Bizana Road, Wild Coast, Durban South Coast, Port Edward, KwaZulu-Natal, South Africa
Reviews
Rating: Very Good
Our family loved staying here...we took a week off and came to the South Coast for family time and it could have not been better. The kids have a lot to do here and always keep busy and the superb location and weather made our stay so comfortable.

Best wishes,
Carmen Napier
Accreditations
The Wild Coast Sun Hotel has been awarded with the following awards in the past: American Express Quality Award (1989), Winner of Fedhasa Award (1988), Best Conference Venue for the South African Pharmaceutical Industry (1999) and the Best Coastal Resort Award (2002).