Sibaya Lodge & Casino

Rating:

Hotel Type:

Spa, Family, Conference, Leisure, Casino

Address:

1 Sibaya Drive
Umhlanga Rocks 4320
Durban North Coast
KwaZulu-Natal
South Africa
Popular Specials this Month
Guests who stay for five nights or longer at the Sibaya Lodge will receive a largely discounted long... More

Guests who stay for four nights at the Sibaya Lodge will receive a discounted long stay rate.... More
View All North Coast Specials
Overview
The Sibaya Hotel, Casino & Entertainment Kingdom is situated in KwaZulu-Natal, on Durban's North Coast. Located just outside of Umhlanga on the lush North Coast in South Africa, the lodge is only a stone's throw away from the Durban CBD. One can reach this entertainment resort by taking the N2 Highway Northbound and turning at the Sibaya interchange just after Mount Edgecombe.
The resort basks lazily in the green hills just north of Durban. Conveniently situated between Umdloti and Umhlanga, it is the ideal getaway for those seeking all the thrills and spills, laughs and luxury KwaZulu-Natal has to offer. With every convenience from state-of-the-art conference facilities to the placid ocean views, the retreat is nothing short of being home away from home.
From the unique architecture and idyllic setting of this hotel, to the awe-inspiring Afro-chic atmosphere and the fantasy world of the resort's casino, there are many entertainment facilities for the hotel guests to choose from.
Beautifully located upon one of the lush green hills of northern Durban, overlooking the ocean of the Eastern Seaboard, the copper-plated domes of the hotel and casino shimmer spectacularly in the generous African sun. Besides gambling, the Sibaya Casino Hotel offers an abundance of fun activities. In the various restaurants of the resort, different dining facilities await the guests.
Dining
At the outlandish 'Aqua' at the hotel, guests may dine on the freshest catches of the day, while peering at the tubular aquarium.
Guests are invited to choose from a variety of cuisine from all over the world at the 'A2A' restaurant. It is here where salads, grills, casseroles, Tandoori dishes, curries, carvery, and desserts are served.

At the 'Royal Court' a la carte restaurant, guests are able to dine in private, or throw exclusive parties that are guaranteed to impress. The many state-of-the-art smart card operated slots operate day in day out. 37 Roulette, BlackJack and Poker tables await the keen gambler at the Sibaya Lodge. The Izulu Theatre and the Krakatoa Action Bar offer a kaleidoscope of action. Taking its inspiration from African architecture, the thatched Izulu Theatre at the Sibaya Lodge is an open-sided venue ideal for major theatre productions, events, and product launches.
An authentic Boma, crafted in traditional African style, accommodates up to 280 people for an unforgettable evening under the stars. This experience reflects the rustic simplicity of an enchanting African village. Imagine… a central log fire, wooden tables and benches, spicy potjies and exotic barbecues, enhanced by African dancers, drumming and reggae music.
Mangwanani Sibaya
The Mangwanani Sibaya is situated at the resort on the North Coast near Umhlanga Rocks, about 25 km from Durban. Mangwanani Sibaya has a unique venue that embraces traditional Zulu architecture in a typical village layout. Complementing this, technology and modern finishes ensure there is no compromise on standards.
The venue has breathtaking sea views and a visit leaves an indelible feeling of having been to a unique place. Away from the main Complex, the path meanders next to a stream. Crossing on a wooden bridge, it leads to the Gates of the Village. It is here, as is the custom of the Zulu people, that permission is requested to enter. Once given, the gates open, and Zulus will sing and dance as they escort the Guests to the Great Hut.
Services
Room Types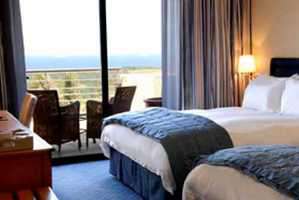 With a postcard-like view of the Indian Ocean nestled amongst manicured gardens, the Sibaya Lodge is the picturesque addition to KwaZulu-Natal's East Coast. A mere 7km from Umhlanga and 5km from King Shaka Airport, the Sibaya Lodge at the Sibaya Casino & Entertainment Kingdom is ideally located for the corporate traveller.
Sibaya Lodge's Zulu-inspired architecture melts into modern comforts, making this 3-star hotel a perfect blend of relaxation and inspiration. The Sibaya Lodge features a total of 118 hotel rooms.
Room types at the Sibaya Lodge
66 Standard rooms – with a queen size bed and a sleeper couch
50 Double rooms – twins with 2 queen size beds
2 paraplegic rooms – two standard rooms
Room amenities
television with a DSTV bouquet service / Satellite TV
hairdryer
electronic safe
tea/coffee making facilities
internet connection
bath
shower
electric razor socket
refreshment station
air-conditioning
Today's Rate
Single Room: R2720.00
Double Room: R2850.00
Room Amenities
Hotel Restaurants
Hotel Spa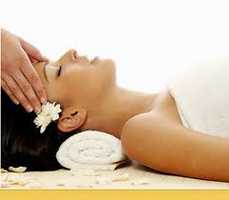 Mangwanani Private African Day Spa
Experience true African indulgence at the award winning Mangwanani Private African Day Spa at Sibaya Casino & Entertainment Kingdom. The spa at Sibaya is set in a spectacular authentic Zulu village overlooking rolling green hills with breath-taking views of the warm Indian Ocean.
Mangwanani is a truly unique African experience of decadent revitalization, pampering and de-stressing, for both men and women, based on traditional African healing therapies and indulgent royal rituals.
Treatments, which are based on traditional therapies, include the use of African oils, ochre, sugars, sands, herbs, spices, flowers, petals, barks and roots. There are light, decadent touches that appear all around from the sinful lunchtime desserts to the fully stocked bar and imported chocolates .
One must not expect lettuce leaves and still water at the top of the menu at Mangwanani. The menu forms and integral part of the pampering experience, so it is champagne breakfasts and full buffet lunches with full bar facilities to indulge every whim, with imported chocolates, homemade biscuits, snacks and beverages available throughout the day.
One can relax in complimentary robes and slippers and indulge in a choice of treatments. The spa offers personalized packages which are tailor made to clients needs. Individuals and groups are catered for, with the result that the spa's have become immensely popular with the corporate world as companies book out the venues to entertain clients and staff or for team building.
Send an Enquiry
Activities / Sports and Leisure
Conferences and Events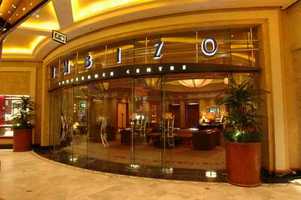 With parking facilities for 2200 vehicles (including 575 undercover), and situated just 20 minutes by car from Durban and five minutes from Umhlanga, Sibaya is ideally placed to be the defining gateway to the cultural attractions of KwaZulu-Natal as well as the province's renowned eco-tourism destinations that lie north of the resort.
Sibaya's Conference Facility offers a 1000 m2, multipurpose venue - The Imbizo Conference Centre - including a pre-assembly area and breakaway facilities, used for conferences, exhibitions, banquets, gaming promotions and other attraction.
This magnificent conference venue at the Sibaya Lodge in KwaZulu-Natal can seat 500 in banquet style, 1000 in cinema style and 800 when staging an exhibition or hosting a cocktail function.
Nandi, Dingane and Shaka lend their royal names to the three 30-seater meeting rooms (30 pax cinema and 20 pax u-shape) more suited to classic business dealings. The most advanced technological equipment is available to conference delegates to ensure every event is a memorable one.
In addition a Boma area with capacity for 250 people offers an extension of the conference facility for team building and other events and functions. The Royal Court Boardroom is a fully serviced private venue with seating for 16 people, an ideal facility for executive events and meetings.
The Mangwanani Day Spa can house up to 70 guests per day. What better way to spoil guests than to pamper them with a range of traditional Africa treatments to relax, revitalise and refresh them? A perfect add-on to finish off a world class conference event, or just a time out to unwind for any of our guests.
The Imbizo Conference Centre at Sibaya, KwaZulu-Natal:
three 30 seater meeting rooms
Boma
Royal Court Ballroom
Mangwanani Day Spa
Send an Enquiry
Facilities
Sibaya Lodge & Casino Specials & Packages
Directions
From:
King Shaka International Airport
Durban, KwaZulu-Natal, South Africa

1. Head northwest toward Mdloti St/D144 2.8 km
2. Turn left at Mdloti St/D144 3.2 km
3. Take the ramp onto Outer Ring Rd/N2 Partial toll road 6.6 km
4. Take exit 188-Sibaya Interchange toward Sibaya Dr/M4 650 m
5. Turn right (signs for Sibaya Dr/M4) 1.3 km
6. At the roundabout, take the 2nd exit Go through 1 roundabout 650 m

Sibaya Lodge & Casino
1 Sibaya Drive, Umhlanga Rocks, Durban North Coast, KwaZulu-Natal, South Africa
Parking