Protea Hotel Ondangwa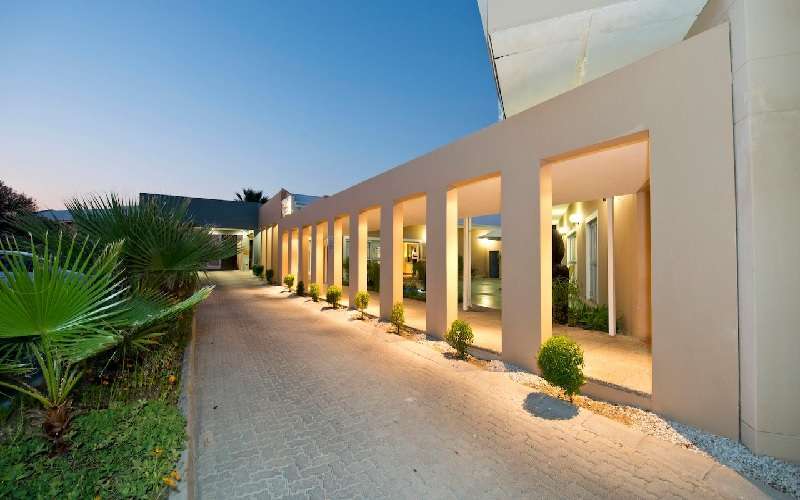 Protea Hotel Ondangwa Reception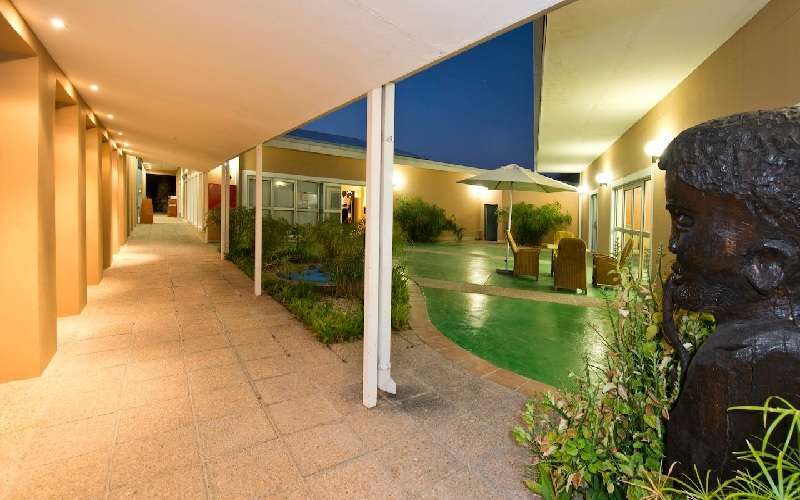 Protea Hotel Ondangwa Lobby Bar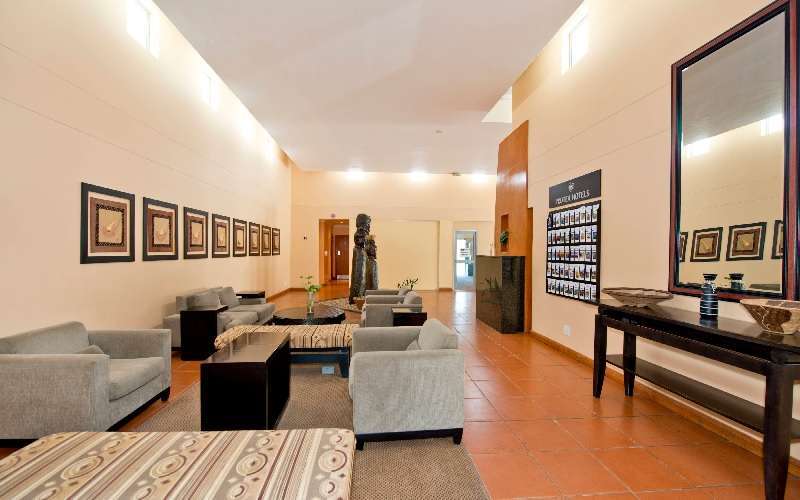 Protea Hotel Ondangwa Lobby Lounge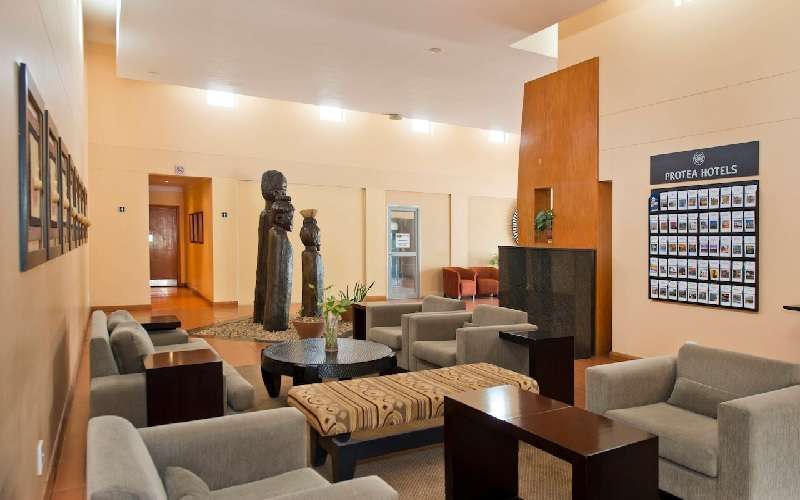 Protea Hotel Ondangwa Lobby Lounge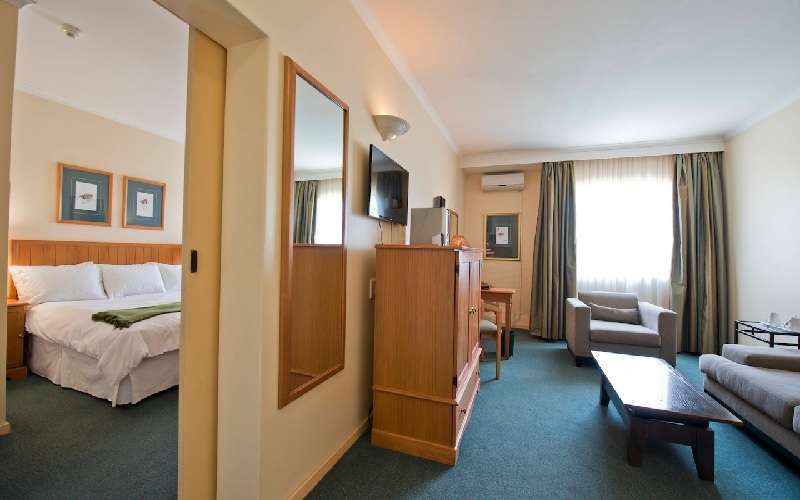 Protea Hotel Ondangwa Room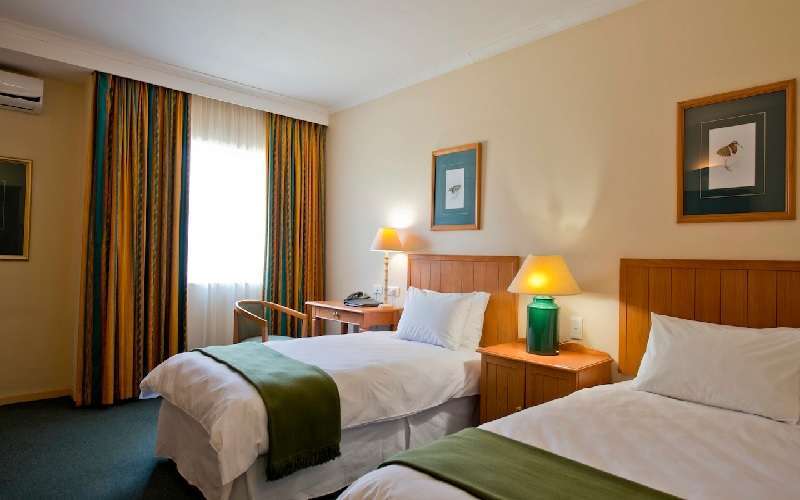 Protea Hotel Ondangwa Room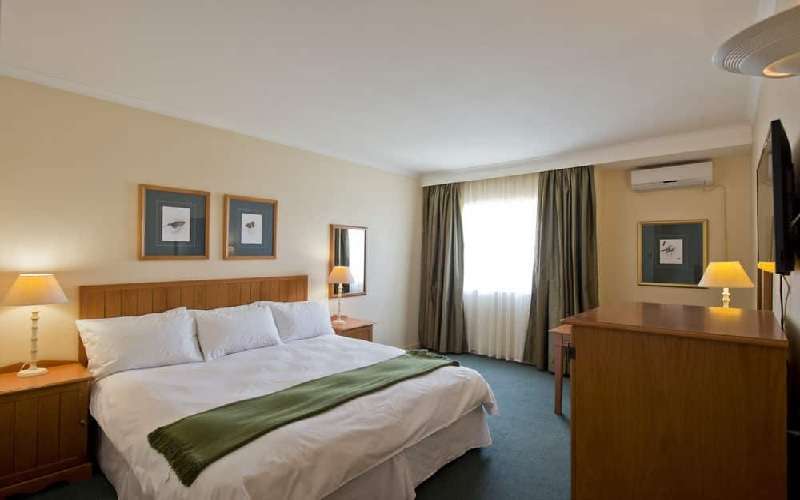 Protea Hotel Ondangwa Room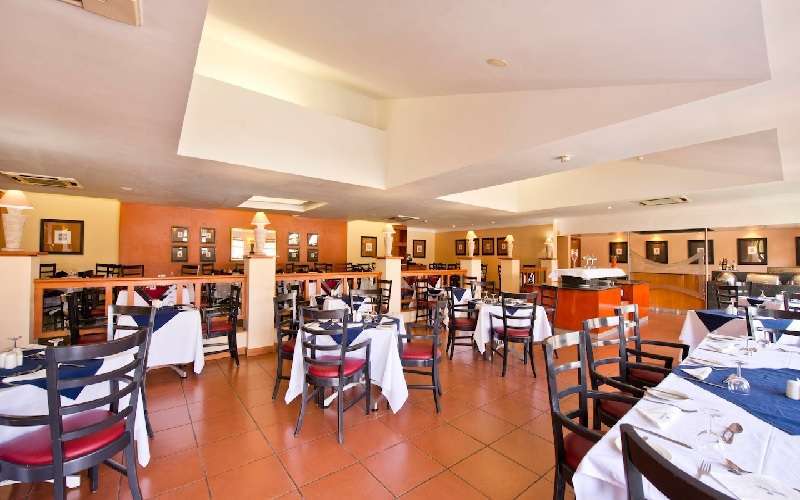 Protea Hotel Ondangwa Restaurant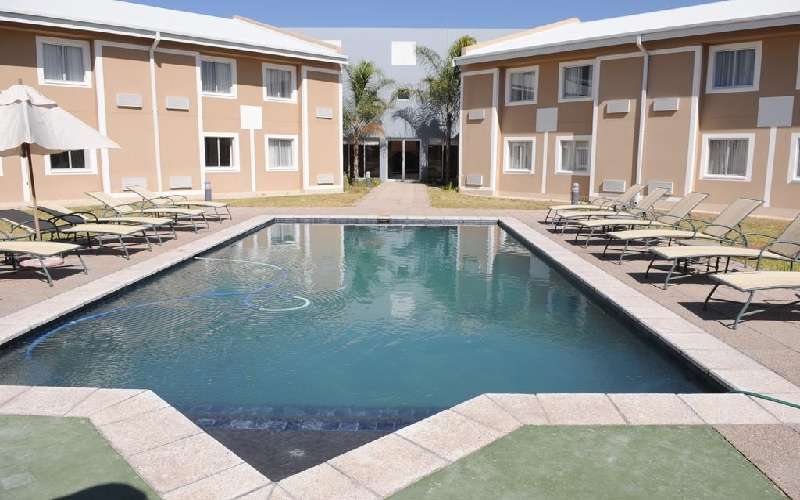 Protea Hotel Ondangwa Patio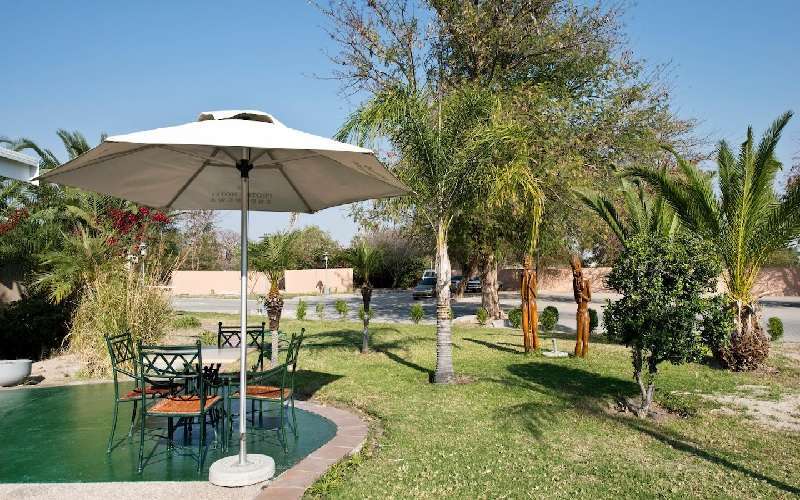 Protea Hotel Ondangwa by Marriott Reviews & Information
Use the drop down below to find out more information about Protea Hotel Ondangwa by Marriott.
The four-star Protea Hotel Ondangwa is in an area known as the cultural capital of Namibia. This is virtually the only modern hotel in the town which makes it popular with businesspeople or as a stay over for leisure travellers exploring Northern parts of Namibia. The hotel is set on the B1 highway of Namibia and is therefore easily accessible.
The hotel features a total of 90 hotel rooms each of which offers a private,&en suite bathroom and is fitted with air conditioning. Guests can choose between 88 standard rooms and two suites.
Hotel room amenities:
Self-dial telephone
Internet access
Writing desk
Chair
Satellite TV
Radio
Tea/coffee making facilities
Dining
Guests may enjoy delicious meals at the a la Carte Restaurant which is located at the Hotel. Besides a delicious a la carte menu and carveries, this restaurant also hosts barbeques on request for guests. The poolside Chatter's Bar provides an ideal place for relaxation and socialising.
Facilities and Services
Chatter's Bar
A la Carte Restaurant
Large outdoor swimming pool
Lounging chairs and sun umbrellas
Two garden terraces
Conference venue
WiFi
Wheelchair accessible rooms
Secure parking
Air conditioning
Below detailed information about the Protea Hotel Ondangwa by Marriott is available.
For any queries regarding this hotel, you are welcome to contact us.
Available Rooms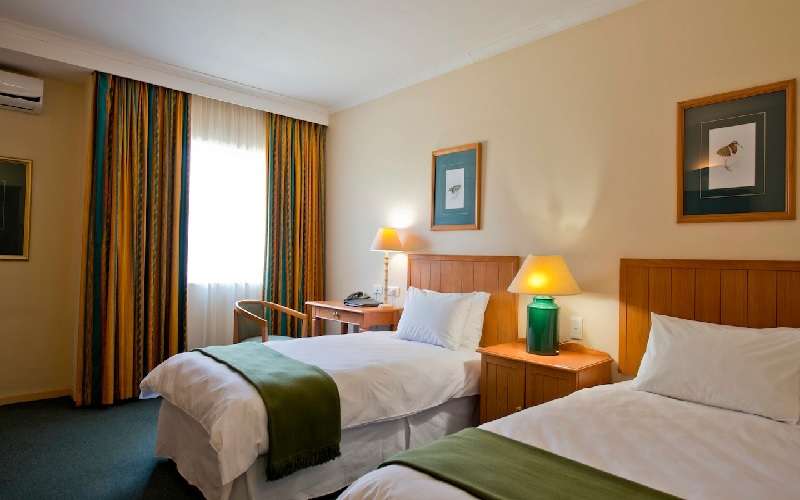 This Hotel features 88 standard rooms that are comfortably furnished for guests to enjoy a relaxing stay.
Standard room types:
2 disabled guest rooms
22 twin bedded rooms
3 inter leading rooms with double beds
2 inter leading rooms with double and twin beds
64 rooms with double and queen size beds
Facilities available in standard rooms:
Self-dial telephone
Internet access
Writing desk
Chair
Satellite TV
Radio
Tea/coffee making facilities.
Protea Hotel Ondangwa by Marriott Specials
There are currently no specials for the Protea Hotel Ondangwa by Marriott.
Please check again soon.
Guest Reviews
Your review has been submitted
Thank you for submitting your review. Our team will check your review and be in touch should we have any questions.
An error was found. Please correct and submit again.
Share your personal review with us of your stay at this property.
---
GPS Co-Ordinates
Latitude: -17.902936
Longitude: 15.968973
Directions
The Protea Hotels Ondangwa is located in the cultural heartland of Namibia, about 92km from the magnificent Etosha National Park in the far north of the country.

Distances to the Protea Hotel Ondangwa, Namibia:

- 700m from Pickn Pay and KFC Shopping Centre
- 200m from Omwandi Shopping Centre
- 6km from Ondangwa Airport
- 30km from Oshakati
- 60km from Oshikango border to Angola
A car rental service is available. To receive a quote or arrange car rental booking, please click the button below.
Book Car Rental
Star Rating
4 Star
Hotel Group(s)
Convert multiple currencies