Mount Grace Country House and Spa

Rating:

Hotel Type:

Business, Spa, Conference, Leisure

Address:

Rustenburg Road
Magaliesburg 1791
Gauteng
South Africa
Overview
Ideal for both leisure and business guests seeking privacy and tranquility, the Mount Grace Country House and Spa is easily accessible from Johannesburg and Pretoria, set on a sprawling country estate in the Magaliesberg mountains. This five star country retreat promises all guests a most fulfilling experience in luxurious rooms and facilities, all backed up with first class hospitality and incredible dining.
The Magaliesberg in South Africa represents a beautiful mountain range which extends west and north from Pretoria to south of the Pilanesberg Pilanesberg National Park. At Nooitgedacht, the Magaliesberg reaches its highest point at 1 852 meters. Just an hour hours drive by car, one leaves behind the vibrant city of Johannesburg, reaching the Magaliesberg where the birthplace of humankind can be explored.
This region in the Gauteng province of South Africa is an area of magnificent diversity and offers travelers an exciting destination to explore.It is here where the spectacular beauty of South Africa's Magaliesberg mountain range can be discovered, the earliest history of humankind, a great abundance of bird life, flowers and wildlife as well as exciting adventures and fun-filled activities.
Accommodation
Accommodation is styled on old-world elegance and a splash of bold brilliance. There are 121 rooms of various categories, each appointed with beautiful furnishings and set discreetly in the beautiful gardens and surrounding bushveld. All hotel rooms provide complimentary Wi-Fi connectivity. The Villa includes all of the standard features and has a separate lounge area.
Garden, Superior & Luxury Room features:
Air-conditioning
En-suite bathroom
Satellite TV
Telephone
Tea and coffee making facilities
Safe.
Facilities
The available facilities are based on providing visitors with as much luxury, convenience and comfort as possible in order to ensure a most memorable and relaxing stay. Gourmet meals are served in the elegant dining room while popular health and beauty spa treatments can be booked for much needed relaxation to leave the hustle and bustle of everyday life behind. Tennis courts, swimming pool, a fully equipped gym as well as a sauna add extra comfort for discerning guests.
Facilities:
Restaurant and bar
Coffee shop
Business center
Meeting facilities
Parking
Gift shop
Safety deposit boxes
Health and beauty spa
Medical facilities
Tennis courts
Gym and sauna.
Services
Guests have the opportunity to rent bicycles during their stay at this tranquil country retreat in Gauteng. Bicycle trails lead through beautiful scenery making for exciting outings. As an added convenience, guests enjoy laundry service as well as dry cleaning and ironing if required.
Services:
Housekeeping
Bicycle rental
Laundry, dry-cleaning and ironing service
Room service
Packed lunches
Airport shuttle
Luggage storage
Express check-in/out
24-hour reception.
Wellness / Spa
The spa is located on the hilltop, commanding sweeping views of the surrounding Magaliesberg region. Designed with guests' comfort and relaxation in mind, the Spa at Mount Grace provides a serene environment in which to relax and rejuvenate through a selection of exclusive beauty and wellness treatments. The highly-qualified and professional therapy team recently helped the spa secure nomination as finalists in the 'World Luxury Spa Awards'.
Conferences
Conferences are a special treat for delegates, where they will be cared for in every way by the professional events team. There are 15 conference and meeting venues on the property, each of them air-conditioned and equipped with state-of-the-art conferencing equipment. The team will also assist in arranging pre- and post-conference activities, team-building and banqueting. The facilities can accommodate delegations of up to 200 delegates.
Conference equipment provided includes:
Data projector
Screen
Flip charts
Whiteboards
PA system
Overhead projector
Fax/photocopy machine.
Adventure activities in and around the Magaliesberg
When staying in this scenic region of South Africa, take advantage of experiencing the thrill of an unforgettable hot air balloon trip from where the surroundings can be admired from a birds eye perspective. The Magaliesberg Canopy Tours offer a lot of excitement for both children and adults while crossing through the tree top canopy.
Activities:
hHiking and mountain biking
Visit to the Cradle of Humankind
Blaauwbank Historic Gold Mine & Resort
GoVertical Mountaineering Adventures
Magaliesberg Canopy Tour
Saddle Creek Ranch Horse Riding
Hot Air Ballooning
Micro lighting.
Services
24 hour reception service
Airport transfers
Concierge services
Daily newspaper
Doctor on call
Housekeeping service
Internet connection
Laundry services
Massage treatments
Room service
Wake-up call
Wellness & Beauty treatments
Room Types
Room Amenities
Hotel Restaurants
The Mount Grace Country House & Spa offers a range of exceptional dining experiences, from gourmet cuisine to light lunches and full buffet breakfasts.
Rambling Vine is Mount Grace´s signature à la carte restaurant. Voted by Eat Out Magazine as one of the Top 10 Hotel Restaurants in South Africa, this elegant contemporary restaurant offers exquisite country style cuisine.
The ethos is simple food prepared to perfection with uncomplicated flavours, using the best ingredients with a preference for free range meat products and organic vegetables.
Mount Grace´s qualified sommelier is on hand to recommend the best wines to accompany the fine cuisine. The restaurant uses a clean plating style and the best crockery, cutlery and crystal glassware. Rambling Vine offers more than food on a plate, it offers a stylish and memorable eating experience.
For over 20 years, the Mount Grace Country House & Spa has been known for the generous country-style buffets, such as their legendary Sunday lunches, on offer at Twist.
Twist offers full buffet breakfasts, lunches and dinners from an extensive buffet range and serves up this delicious fare in the restaurant or out on the sundeck.
Hotel Spa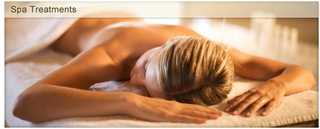 Mount Grace Health & Beauty Spa
Ease away stress and drift gently – the Mount Grace Spa offers a soothing, pampering experience where time seems to simply disappear. The natural stone, thatched building blends effortlessly with the beautiful surroundings and is shaped to represent a baby lying in the calm foetal position – evoking feelings of nurturing, comfort and peace.
Guests are invited to discover the healing and relaxing benefits of water therapy in the outdoor Hydrotherapy Spa Garden which features a heated Jacuzzi pool, an invigorating waterfall and the Elixir Liquid Sound Flotation Pool.

Hydrotherapy Spa Gardens
With its heated outdoor jacuzzi pool, heated flotation pool, cold rock pools and waterfalls, the Spa Gardens have been designed to take full advantage of the therapeutic benefits of hydrotherapy, nature and the elements. Spend time in Eden, a tranquil, shady part of the gardens conducive to meditation and quiet reflection.
To achieve complete relaxation, floating in the supportive waters of the Brine Pool (Liquid Sound Flotation Pool) is recommended. Supported by tonnes of mineral salts, one floats in this heated pool whilst listening to whale song piped through the water. Twenty minutes in the Brine Pool is said to have the same effect as four hours of sleep. Use of the Hydrotherapy Spa Gardens is complimentary to any guest making use of the Spa. Use of the Spa Gardens is reserved for spa guests only.
Thallasso Therapy
form of Hydrotherapy engaging the rejuvenating forces of water and natural elements, to heal the body and soothe the soul. Varying temperature and pressure in the Hydrotherapy Tub stimulates blood circulation, eases away tension and assists in the release of toxins.

Allow the underwater jets to invigorate the body, increase muscle tone and strengthen immunity. At your discretion, allow your therapist to perform a Pressure Point Massage on your scalp.
Send an Enquiry
Activities / Sports and Leisure
Conferences and Events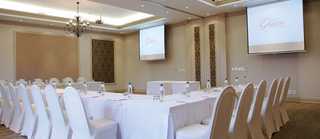 Executive Conference Retreat

A calm, spacious place to do business, The African Pride Mount Grace Country House & Spa offers exceptional conferencing facilities in a choice of venues.
The African Pride Mount Grace Country House & Spa features 15 Conference Rooms seating between 8 and 200 delegates.
Conference venues at the Mount Grace Country House, Magaliesburg:
Mahogany
Mulberry
Mopane
Rosewood Chambers
Jackal Berry
Red Ivory N + S
Yellowwood 1 or 2
Lemonwood 1 or 2
Rosewood 1, 2 or 3
A Standard Day Conference Package includes:
Whiteboard and marker pens
Flip charts
Screen
Stationery – notepads and pencils
Refreshments – water and sweets
Lunch
Available at an additional charge:
PA system
Microphone
Data / Overhead Projector
Other audio visual equipment
Photocopying
Faxing
TV and VCR
Overhead Projector
Send an Enquiry
Facilities
Mount Grace Country House and Spa Specials & Packages
Accreditations
Awards of the Mount Grace Country House and Spa:
Tripadvisor Certificate of Excellence Winner 2013
World Luxury Hotel Awards Country Winner: Best Luxury Day Spa
Best Fine Dining Restaurant in South Africa by Eat Out
Diamond Diners Club wine list award in 2010, 2011 and 2012
Best Conference Venue in West Rand Tourism 2012
Silver Spa Award by West Rand Travel in 2012
Professional Beauty Best Resort/Hotel Spa award 2010
Top 100 SA long wine list award in 2012.