Miavana Private Island, Madagascar
Miavana Private Island, Madagascar
Miavana Private Island, Madagascar
Miavana Private Island, Madagascar
Miavana Private Island, Madagascar
Miavana Private Island, Madagascar
Miavana Private Island, Madagascar
Miavana Private Island, Madagascar
Miavana Private Island, Madagascar
Miavana Private Island, Madagascar
Miavana Private Island, Madagascar
Miavana Private Island, Madagascar
Miavana Private Island, Madagascar
Miavana Private Island, Madagascar
Miavana Private Island, Madagascar
Miavana Private Island, Madagascar
Miavana Private Island, Madagascar
Miavana Private Island, Madagascar
Miavana Private Island, Madagascar
Miavana Private Island, Madagascar
Miavana Private Island, Madagascar
Miavana Private Island Reviews & Information
Use the drop down below to find out more information about Miavana Private Island.
Miavana Private Island is on Nosy Ankao island just off the north-eastern region of Madagascar. Surrounded by the warm, tropical Indian Ocean, this ultra luxurious beach retreat offers to discern an ideal combination between wild beaches, exciting adventures including diving, fishing and helicopter flights, as well as relaxation in the spa and delicious dining.
Something which genuinely sets this retreat apart from being an exquisite beach lodge itself is the fact that that guests may enjoy great adventures including safaris, wildlife observations and activities during their stay. Located on Nosy Ankao island, access to Miavana Private Island is by helicopter only from Diego Suarez which lies in the north of Madagascar.
Quick facts:
14 extraordinary villas
Villas with direct beach access
Villas range from 450sqm
Accessible only by helicopter
Designed by Chinzombo architects Silvio Rech and Lesley Carstens
Fantastic fly fishing
Turtles hatch on the island
Whale watching
Snorkelling and scuba diving
Kitesurfing
Lemur and rainforest trekking on the mainland
Relaxing wellness treatments.
This exclusive Indian Ocean island retreat features a total of fourteen villas which consist of one, two and three bedroom beach villas. These are all located along the beautiful western side of the island from where guests can step right onto the sand and enjoy breathtaking sunsets. The accommodation options are very spacious offer more than 400 square meters of living space. Each villa provides a welcoming indoor and outside area as well as a deck which leads straight to the beach.
Villa types:
One Bedroom Villas
Two Bedroom Villas
Three Bedroom Villas.
Facilities
The public areas of the lodge feature wine cellar dining areas as well as a welcoming outdoor dining and bar venue with a swimming pool which is located on the sand, surrounded by the islands lush green vegetation.
French garden
Wine cellar dining areas
Dining and bar area
Swimming pool
Garden with lush green vegetation
Health and beauty spa.
Activities
Exciting outdoor activities are on offer such as scuba diving and snorkelling where visitors learn about the vibrant and colourful marine life. Fly-fishing and deep-sea fishing can also be arranged. Jet skis are available for the thrill of a lifetime.
Furthermore, turtle, whale and dolphin watching makes for an unforgettable adventure. Miavana Guests may choose to explore the area by helicopter and excursions to the mainland including lemur treks, and forest walks can also be arranged. Relaxing beauty and spa treatments are also on offer; these are available at the exclusive, world-class wellness spa of this island retreat.
Scuba diving
Snorkelling
Fly-fishing
Deep-sea fishing
Jet skiing
Turtle, dolphin and whale watching
Helicopter trips
Adventures on the mainland (lemur treks and forest walks)
Spa treatments.
Below detailed information about the Miavana Private Island is available.
For any queries regarding this hotel, you are welcome to contact us.
Available Rooms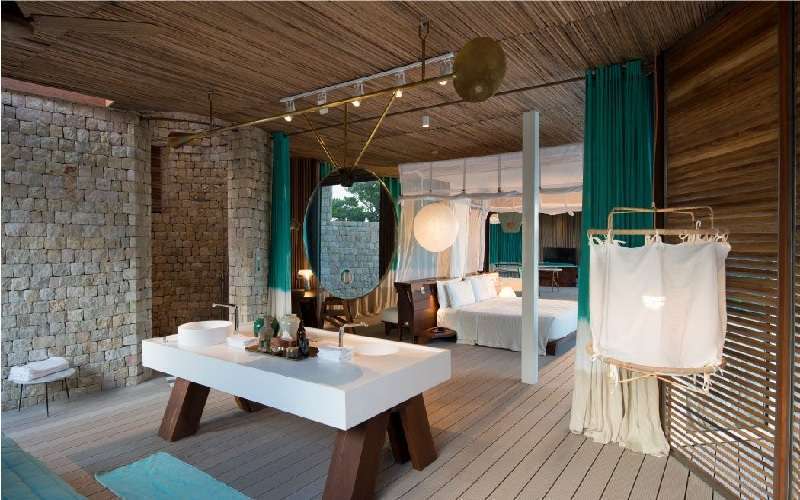 The One Bedroom Villas measure a minimum of 450 square meters are located along the western side of the island. The villas provide uninterrupted beach and oceanfront views and are furnished with the most exclusive features.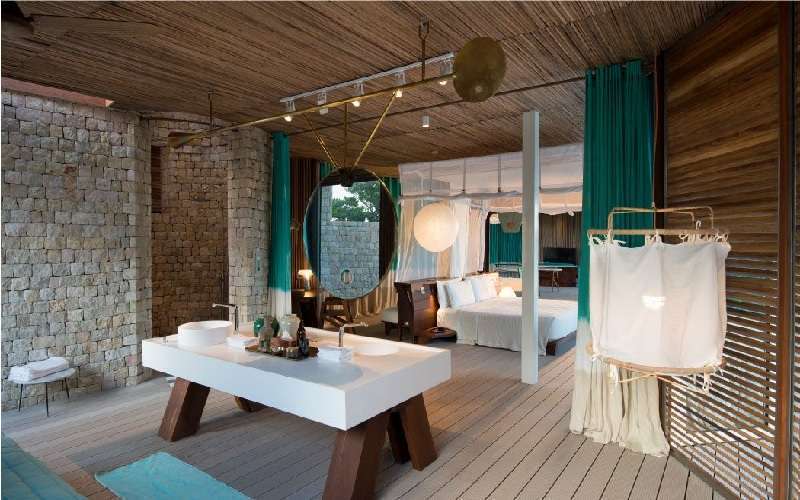 The Two Bedroom Villas are very spacious and can accommodated four guests in comfort. These villas are ideal for families travelling with children or a small group of friends. The villas offer direct ocean and beach views and are well appointed with the most luxurious fittings.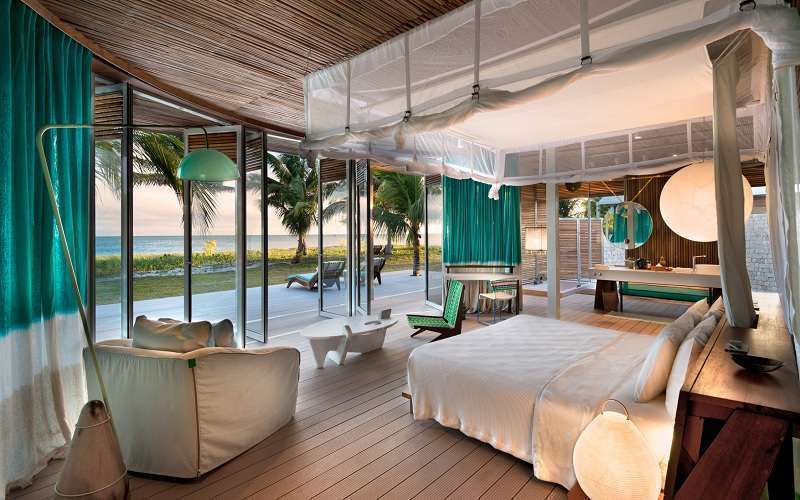 The spacious Three Bedroom Villas offer guests luxury, privacy and the highest level of exclusivity. With its magnificent beach and ocean views, these villas can accommodate a total of six guests in three well appointed bedrooms.
Miavana Private Island Specials
There are currently no specials for the Miavana Private Island.
Please check again soon.
Guest Reviews
Your review has been submitted
Thank you for submitting your review. Our team will check your review and be in touch should we have any questions.
An error was found. Please correct and submit again.
Share your personal review with us of your stay at this property.
---
GPS Co-Ordinates
Latitude: -12.791788
Longitude: 49.818519
Directions
Located on Nosy Ankao island, access to Miavana Private Island is by helicopter only from Diego Suarez which lies in the north of Madagascar.
On site parking facilities are provided for guests.
Convert multiple currencies