Cellars Hohenort Hotel

Star Rating:

Hotel Type:

Spa, Conference, Leisure

Address:

93 Brommersvlei Road
Constantia
Cape Town
Western Cape
South Africa
Single Rate for Today:
R3400.00
Book Now
Popular Specials this Month
Stay for 3 nights at the Cellars-Hohenort Hotel & Spa and only pay for 2 nights. You will enjoy one ... More
View All Cape Town Specials
Overview
The five-star Cellars Hohenort Hotel & Spa, which is situated in Cape Town's affluent and leafy suburb of Constantia, is surrounded by the estate's beautifully manicured, award winning gardens. As a member hotel of 'The Collection by Liz McGrath', this country boutique hotel in Constantia is also affiliated with the 'Relais & Chateaux' hotel portfolio which represents only the finest and most elegant retreats in the world.
Facing the scenic eastern slopes of Table Mountain, in close proximity to both the famous Kirstenbosch Botanical Gardens and the Constantia Wine Route, the hotel combines two great traditions: the historical Hohenort Manor House and the Cellars which are set on the 18th century Klaasenbosch Wine Estate.
Spectacular rose and herb gardens, a small citrus orchard and vineyard, lovely arranged waterfalls and ponds as well as nature walking trails within the estate provide a tranquil setting one of the most elegant country retreats in South Africa.
Accommodation
Discerning guests may choose their preferred choice of accommodation type. Each room and suite is luxuriously appointed, provides ample space, privacy and exclusive amenities to ensure a comfortable and relaxing stay.

Room types:
Standard Rooms
Luxury Rooms
Luxury Double Rooms with Verandah
Suites
Premier Suites
The Madiba Villa (3 Bedrooms)
The Madiba Villa (2 Bedrooms).
Standard hotel room amenities:
Welcome bottle of wine
Bathroom amenities and slippers
Tea and coffee service
Wi-Fi
A bottle of water at turndown
Hot water bottles placed in bed at turndown
Newspaper.
Facilities
Facilities such as the tennis court, the lovely outdoor swimming pools, the golf green as well as the spa, hair salon and boutique are all accessible for guests.
Covering over nine beautiful acres, the gardens at the Cellars-Hohenort are known as one of the most pristine private gardens in the world. Awarded with the prestigious 2010 Relais & Châteaux Garden Award, the gardens at the estate in Constantia emphasize and represent the rich heritage and history of this extraordinary property.

Facilities:
A selection of Cape Town's top restaurants and bar in-house
A world-reknown garden
Gary Player golf green
Tennis courts
Outdoor swimming pools
Fresh Wellness Spa
D&D Hair Saloon
Boutique.
Spa Treatments
Famous for its signature Five Senses Massage, the Fresh Wellness Spa provides the most ideal location for guests to unwind and relax. With the use of natural and indigenous ingredients, visitors experience rejuvenating health and beauty treatments which include the use of volcanic stones, natural oils, woven linen clothes, tropical bamboo sticks as well as as unique massage techniques.
Wining and Dining
Various elegant and comfortable dining venues are available for guests enjoyment, where every taste and meal preference is catered for.

Dining venues:
The Greenhouse
The Conservatory
The Cape Malay Experience
The Martini
The Fern Bar.
The Greenhouse Restaurant expertly showcases cuisine of the tasting menus which are creatively inspired by the diverse cultures of South Africa and local produce. The three delicious tasting menus and à la carte option are paired with the finest local award winning wines.

The Conservatory Restaurant, which is located in the main building of the hotel, offers diners scenic garden views from the terrace and the tables indoor. Uniquely built around an enormous 300 year-old oak tree, this restaurant at the hotel offers classic and seasonally influenced dishes.

The Cape Malay Experience provides participants with an interactive and traditional cooking experience ideal for those who want to learn more about this unique and authentic Cape Town cooking style.
The Martini Bar offers a refreshing range of cocktails while the Fern Bar at the Cellars Hohenort Hotel & Spa offers access to the outdoor terrace.
frame width="600" height="315" src="https://www.youtube.com/embed/u_mEuwI9Y-8" frameborder="0" allowfullscreen>
Services
24 hour reception service
24 hour room service / in room dining
Babysitting
Complimentary access and transfers to a local gym
Complimentary Wi-Fi connectivity in all rooms and public areas
Concierge services
Doctor on call
Laundry services
Massage treatments
Porters
Tours & Transfers on Request
Voice mail
Wake-up call
Wellness & Beauty treatments
Room Types
Room Amenities
Air Conditioning
Bar Fridges in Room
Bathrobe
Beverage Maker in Room
Ceiling Fan
DVD player
En-suite / private bathroom
Fireplace
Hairdryer
Heater in Room
Housekeeping
In room safe
Internet Access
Local and International Newspapers
Mini bar
Satellite TV
Tea and coffee making facilities
Telephone
Underfloor Heating
Hotel Restaurants
Hotel Spa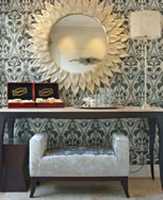 The D&D Spa at the Cellars-Hohenort Hotel, Constantia (Cape Town)

Surrounded by the magnificent gardens of The Cellars-Hohenort Hotel, the D & D Spa is the ultimate destination for relaxation and rejuvenation of body and spirit.
D & D Spa provides luxurious treatments, including a couple's room, private showers, steam room, facial and massage rooms, a manicure and pedicure room and a hydro bath. Guests are welcome to enjoy Indigenous natural ingredients such as Marula Oil, African Potato, Aloe Ferox and Rose hip extracts used in the treatments as they relax and unwind in this tranquil setting.
Send an Enquiry
Activities / Sports and Leisure
Conferences and Events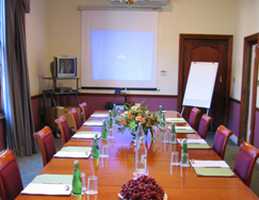 The Seeliger Boardroom at the Cellars-Hohenort Hotel & Spa in Constantia, Cape Town, measuring 9.4m x 4.3m, is situated in the Hohenort Building and offers boardroom seating for a maximum of 20 guests.

Full Day Conference Package:
Conference venue with note paper and pens
Ice water and sweets
Equipment: TV and VCR, overhead projector, screen and flipchart
Morning tea, coffee and muffins
Mid morning tea, coffee and home-made biscuits
Luncheon: Buffet finger lunch
Mid afternoon tea, coffee, finger sandwiches
Half day Conference Package:
Conference venue with note paper and pens
Ice water and sweets
Equipment: TV and VCR, overhead projector, screen and flipchart
Tea, coffee and muffins on arrival
Mid morning tea, coffee and home-made biscuits
Luncheon: Buffet finger lunch
Exclusive Conference Add-ons in the conference venue:
Mineral water and Appletisers
Fresh fruit
Flower arrangement
Aromatherapy candle
10 page A5 note pads and pens
Stationery box with general office supplies
Tea / coffee breaks to include:
Fresh fruit juice
Hot chocolate
Decaf and flavoured coffees
Assorted fresh fruit and nuts
Newspapers, magazines and comic books
Send an Enquiry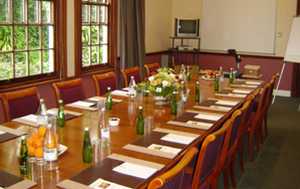 The Jade & Gold Conference rooms at the Cellars-Hohenort Hotel & Spa in Cape Town are is very versatile and able to accommodate up to 50 people. The following set-ups are available:
Cinema Style - 50 Pax
Boardroom Style - 26 Pax
U-Shape - 24 Pax
Schoolroom - 30 Pax
Full Day Conference Package:
Conference venue with note paper and pens
Ice water and sweets
Equipment: TV and VCR, overhead projector, screen and flipchart
Morning tea, coffee and muffins
Mid morning tea, coffee and home-made biscuits
Luncheon: Buffet finger lunch
Mid afternoon tea, coffee, finger sandwiches
Half Day Conference Package:
Conference venue with note paper and pens
Ice water and sweets
Equipment: TV and VCR, overhead projector, screen and flipchart
Tea, coffee and muffins on arrival
Mid morning tea, coffee and home-made biscuits
Luncheon: Buffet finger lunch
Exclusive Conference Add-ons in the conference venue:
Mineral water and Appletisers
Fresh fruit
Flower arrangement
Aromatherapy candle
10 page A5 note pads and pens
Stationery box with general office supplies
Tea / coffee breaks to include:
Fresh fruit juice
Hot chocolate
Decaf and flavoured coffees
Assorted fresh fruit and nuts
Newspapers, magazines and comic books
Send an Enquiry
Facilities
Cellars Hohenort Hotel Specials & Packages
Directions
From:
Cape Town International Airport, South Africa
23.2 km / 24 mins

1. Head southeast toward Drop Off Rte 400 m
2. Continue straight onto Ring 150 m
3. Slight right to stay on Ring 92 m
4. Slight left to stay on Ring 400 m
5. Continue onto Airport Approach Rd 1.4 km
6. Continue onto Settlers Way 550 m
7. Take the ramp onto Settlers Way/N2 10.5 km
8. Take the exit onto M3
Entering toll zone in 2.3 km at Exits 8-Rondebosch
Leaving toll zone in 3.4 km 4.1 km
9. Turn right at Rhodes Dr/M63 2.5 km
10. Turn right to stay on Rhodes Dr/M63
Entering toll zone in 450 m at Klaassens Rd 1.5 km
11. Take the 2nd left toward Hohenhort Ave
Leaving toll zone 400 m
12. Turn right at Hohenhort Ave 1.0 km
13. Take the 2nd right onto Brommersvlei Rd
Destination will be on the right 140 m

Cellars Hohennort Hotel
Brommersvlei Road, Cape Town, Western Cape, South Africa
Parking
Accreditations