54 on Bath Hotel
Location:
Star Rating:

Hotel Type:

City, Business, Conference, Leisure

No. of Rooms:

15

Guest Reviews:
Address 54 Bath Avenue
Rosebank 2196
Johannesburg
Gauteng
South Africa
Overview
54 on Bath once know as the Grace in Rosebank has just under gone a multi million rand refurbishment by the Tsogo Sun Group and the hotel is looking magnificent. A great amount of attention to detail and staff training has gone into making 54 on Bath a world class 5 star hotel. The hotel is 450 meters from the Gautrain Rosebank Station which get you to OR Tambo International Airport in 20 minutes.
54 on Bath hotel is locate 150 meter from the Rosebank Crown Palza Hotel; 330 meters from the Holiday Inn Rosebank; 450 meters from the Hyatt Regency so if you are attending a conference at any one of this hotel they are all in walking distance in the safe and secure suburb of Rosebank.
The 54 on Bath Hotel is on the same city block as the Rosebank Mall and it is connect by a sky bridge, the mall is on 3 floors with 650 food and shopping outlets. If that you need more retail therapy then the Zone in Rosebank specializes in Food and Fashion. A big attraction is the African Craft Market which specializes art from across the African continent.
Rosebank suburb is 5 km from Sandton and 5 km from Houghton making it good central location. Rosebank in Johannesburg is upmarket suburb with tree lined avenues filled with professionals offices and stylish cafes.
The 54 on Bath Hotel in Rosebank is know for its sophistication and attentive service which makes this a very good 5 star hotel and although he hotel is new it has already received accolades from Condé Nast Traveller and Diners Club.

The hotel has a wonderful garden terrace on the 4th floor with amazing views the city. Garden terrace has a swimming pool and terrace bar so you sip cocktails and cool of in the pool after long day in the hustle and bustle below.
54 on Bath is red brick building with big columns making it is an iconic land mark in Rosebank. The hotel is modern with a classical feel colours used black, grey and silver touches have been used. A must see and experience is the veuve clicquot champagne bar.
Services and facilities at the 54 on Bath Hotel in Rosebank
54 on Bath Rosebank Hotel provides guest with free WIFI through out the hotel. Other small features would be secure parking. The hotel guest also enjoy complimentary coffee, tea and canapes. The hotel has a business center located next to the Board Room on the ground floor it is open 24 hours a day to guest.

The services and facilities offered include:
Wi-Fi
Secure parking
Laundry
Swimming pool on rooftop terrace
Fitness centre
Baby sitting on request
24 hour room, porter and security services
Laundry
Dry cleaning
Valet service
Airport transfer
Limousine service
Complimentary valet parking
Spa treatments (complimentary shuttle service to a neighboring award-winning spa)
Beauty treatments (salon in adjoining mall)
We wish you a wonderful stay at the 54 on Bath hotel.
Services
Room Types
54 on Bath offers 75 luxurious rooms including 60 deluxe rooms. Each room is decorated in a soothing colour palette and offers views of the garden or the Johannesburg skyline.
Each room features:

Block out curtains
An executive desk
WiFi
Satellite TV
Bath robes
Towels and slippers
Luxury bathroom amenities
Today's Rate
Single Room: R2800.00
Double Room: R3140.00
The twelve Executive Rooms at the 54 On Bath Hotel in Johannesburg offer guests luxury and comfort featuring a king bed, an en-suite bathroom as well as a private guest toilet. The Executive Rooms offer a separate dining area and lounge.
This room type is suitable for both business and leisure guests who wish to conduct business or relax during their stay. Complimentary 750mb WiFi per day, an Illy espresso machine, a full mini-bar, the 42-inch LED television as well as the exclusive bathroom add to the comfort.
The spacious Luxury Suites at the 54 On Bath Hotel in Johannesburg occupy the corners of the uppermost floor of this Johannesburg hotel providing balconies from where great city views can be enjoyed.
The bedroom with a king size bed, the double en-suite bathroom, together with a separate dining area and lounge are complemented by complimentary 750mb WiFi, Illy espresso machine, full mini-bar, 42-inch LED television, and the luxurious bathroom.
Room Amenities
Hotel Restaurants
54 on Bath hotel features a champagne bar and the Level Four Restauran. The intimate bar overlooks the hotel gardens and serves a variety of champagnes, cocktails and wines. The elegant Level Four Restaurant serves a variety of classic dishes with a contemporary twist. As the name would suggest, the restaurant is situated on the fourth floor of the hotel.
Address: 54 Bath Avenue, Rosebank 2196, Johannesburg, Gauteng, South Africa
Hotel Spa
Activities / Sports and Leisure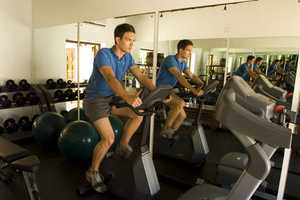 54 on Bath offers easy access to the top-class Planet Fitness gym with state-of-the-art gym equipment and facilities, as well as a personal trainer subject to availability. Guests can receive a complimentary loaned gym bag, towel, water bottle and MP3 player.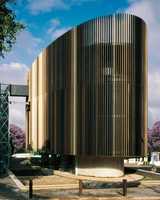 Military Museum
Johannesburg Zoo
Zoo Lake Art in the Park
Kim Sacks Gallery
Goodman Gallery
Everard Read Gallery
The Rosebank Mall
Sandton City
Sandton Square
Apartheid Museum
The Constitutional Court
Rosebank Gautrain station
Walking distance to Verve Spa
Johannesburg Civic Theatre
Theatre on the square
Tours to Soweto
Planetarium
Johannesburg Botanical Gardens
Melrose Wild Bird Sanctuary
Gold Reef City (Hotel, Casino & Amusement Park)
Conferences and Events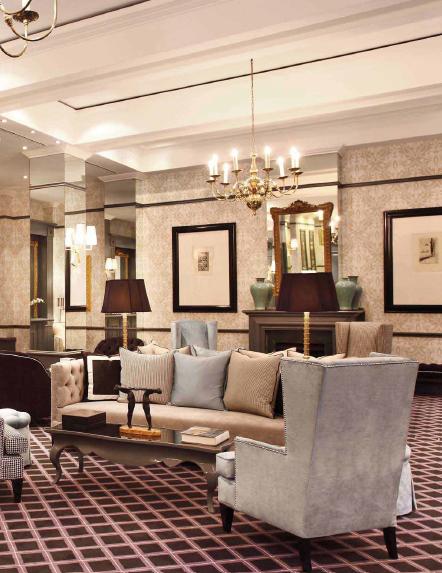 54 on Bath hotel provides the ideal place for memorable meetings. The hotel offers a dedicated team to assist in conference and event planning. Five well-appointed meeting rooms can host up to 120 delegates and each space can be customized for your event. A Business Centre is located on the second floor and offers a boardroom that can hold 14 delegates.
Conference equipment includes:

Free Wi-Fi
Data projector
Use of the business centre facilities
Parking at the hotel
Send an Enquiry
Facilities
54 on Bath Hotel Specials & Packages
Directions
From:
OR Tambo International Airport
Kempton Park, Johannesburg, South Africa

1. Head south 550 m
2. Take the 2nd right 350 m
3. Take the ramp to Albertina Sisulu Fwy/R24 220 m
4. Keep right at the fork to continue toward Albertina Sisulu Fwy/R24 and merge onto Albertina Sisulu Fwy/R24 8.3 km
5. Take the exit onto R24 1.7 km
6. Take the exit toward Eastern Bypass/N3 500 m
7. Keep right at the fork to continue toward Eastern Bypass/N3 and merge onto Eastern Bypass/N3 5.1 km
8. Take exit 119-Edenvale for R25 600 m
9. Turn left at Modderfontein Rd/R25 Continue to follow R25 6.6 km
10. Slight left at Louis Botha Ave/R25 120 m
11. Turn right at Louis Rd/R25 Continue to follow R25 3.9 km
12. Turn right at Oxford Rd/M9 1.4 km
13. Turn left at Biermann Ave 350 m
14. Turn left at Bath Ave Destination will be on the left 200 m

54 on Bath Hotel
54 Bath Avenue, Rosebank, Johannesburg, Gauteng, South Africa